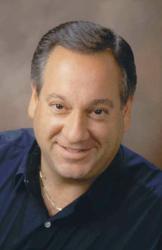 Technology Industry Analyst Jeff Kagan is available to speak with reporters, or may be quoted through this release.
Atlanta, GA (PRWEB) June 01, 2013
Sony CEO Kazuo Hirai says Sony Mobiule Communications still has a lot of challenges ahead breaking into the US market, but their flagship smartphone Xperia Z will launch on a US carrier shortly. This was written about in the wireless trade Fierce Wireless on May 31.
Wireless analyst Jeff Kagan comments on this story.
"Sony faces plenty of challenges entering the US smartphone space. Google Android, Apple iPhone and Samsung Galaxy own the number one and two spots. That means the battle is for number three. Who can win the number three position is the next big question. There are several like Blackberry, Nokia, HTC, Huawei and others, all trying for the same number three position." Says Principal analyst Jeff Kagan.
"With that said, the smartphone market may be getting ready for some changes. First we had the Apple iPhone. Recently Apple seems to be losing their edge. Google Android is also popular, but has its problems as well. These two operating systems account for the vast number of smartphones in the market today and are still rapidly growing." Says analyst Kagan.
"However changes are coming. Samsung is suddenly roaring and capturing a solid leadership position in the handset market. That means other handset makers like Sony can do the same thing if they can create the right combination of technology and marketing. That's what it's all about, tech and marketing. And it's about winning among the competitors. And there are plenty of competitors." Says Kagan.
Which carrier will Sony start the Xperia Z on? It will likely be on either AT&T Mobility or T-Mobile according to the Fierce Wireless piece.
About Jeff Kagan
Jeff Kagan is a Technology Industry Analyst and consultant who is regularly quoted by the media over 25 years. He offers comment on wireless, telecom and tech news stories to reporters and journalists.
He is also known as a Tech Analyst, Wireless Analyst, Telecom Analyst and Principal Analyst depending on the focus of the story.
He follows wireless, telecom, Internet, cable television and IPTV. He also follows the wide consumer electronics and technology space.
Reporters: Jeff Kagan sends comments by email to reporters and the media. If you would like to be added to this email list please send request by email.
Clients: Call or email Jeff Kagan to discuss becoming a client. Kagan has worked with many companies over 25 years as consulting clients.
Contact: Jeff Kagan by email at jeff(at)jeffKAGAN(dot)com or by phone at 770-579-5810.
Visit his website: at jeffKAGAN.com to learn more and for disclosures.
Kagan is an analyst, consultant, columnist and speaker.
Twitter: @jeffkagan