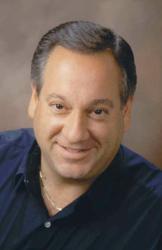 Technology Industry Analyst Jeff Kagan is available to speak with reporters, or may be quoted through this release.
Atlanta, GA (PRWEB) April 22, 2013
A press release from yesterday, titled Tech Analyst Jeff Kagan on Verizon Wireless Bid for Clearwire against Softbank and DISH, looked at the growing number of competitors jumping in to acquire Sprint Nextel, or Clearwire or both.
Principal analyst Jeff Kagan offers additional comment.
"All of a sudden Sprint Nextel looks stronger. They have been struggling to rebuild and put themselves back on the growth path for years. Under CEO Dan Hesse, Sprint Nextel seems to have fixed what was wrong and they have been winning awards. That's the good part. The bad part is customers haven't figured that out yet," says Wireless Analyst Jeff Kagan.
"We have watched Sprint Nextel try and restart their growth engines over and over with little success. Then Softbank said they want to acquire Sprint late last year. Sprint immediately tried to get the Clearwire spectrum and company under their wing. That looked like the path they were headed," says Jeff Kagan.
"Then DISH Network showed interest in Clearwire spectrum. Then last week DISH Network showed interest in acquiring all of Sprint Nextel and Clearwire. Now we hear that Verizon Wireless wants to get their hands on Clearwire spectrum. All of a sudden it's a horserace," says Kagan.
"Suddenly Sprint Nextel is in the catbird seat and has choices. This puts them in charge. They can get a better price for shareholders, which is their first priority. Next is what happens with the company. Will Sprint Nextel remain a wireless company or will it change into something else because of the spectrum? That is the big question and we simply don't know. It depends who ends up with it," says Kagan.
"If Softbank wins, they are interested in both Sprint Nextel and Clearwire spectrum. They would be interested in keeping the wireless company intact and grow from there. If DISH wins, do they win Clearwire or both Sprint and Clearwire? Do they keep wireless intact or just take the spectrum and use it for wireless television? If Verizon wins, they only want the Clearwire spectrum, so Sprint Nextel will remain untouched. There are so many options and no answers yet. We'll just have to watch and see what happens next. I would not be surprised to see another company jump into the mix before it's all done either," says Jeff Kagan.
About Jeff Kagan
Jeff Kagan is an Industry Analyst who is regularly quoted by the media for over 25 years.
He offers comment on wireless, telecom and tech news stories to reporters and journalists.
He is also known as a Tech Analyst, Wireless Analyst, Telecom Analyst and Principal Analyst depending on the focus of the story.
He follows wireless, telecom, Internet, cable television and IPTV. He also follows the wider and more general consumer electronics and technology space.
Visit his website at jeffKAGAN.com to learn more and for disclosures.
Reporters: Jeff Kagan sends comments by email to reporters and the media. If you would like to be added to this email list, please send a request by email.
Clients: Call or email Jeff Kagan to discuss becoming a client. Kagan has worked with many companies for over 25 years as consulting clients.
Contact: Jeff Kagan by email at jeff(at)jeffKAGAN(dot)com or by phone at 770-579-5810.
Kagan is an analyst, consultant, columnist and speaker.
Twitter: @jeffkagan