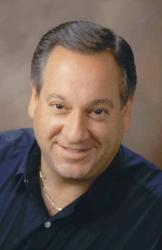 "This was one very big step toward getting this deal done." Says Technology Industry Analyst Jeff Kagan.
Atlanta, GA (PRWEB) May 29, 2013
Sprint Nextel and Softbank have reached a security agreement with the US government regulators according to The Kansas City Star on May 29, 2013.
Wireless analyst Jeff Kagan offers comment on this story.
"Sprint and Softbank have apparently passed muster with one US regulatory group. This is one very big step toward approval of a Sprint Softbank deal being approved. This is a major hurdle that Softbank has now crossed. This means the chances of the deal being completed looks much more likely," says Principal analyst Jeff Kagan.
Sprint and Softbank have come to an agreement with the US Government regulators that should protect the government, businesses and citizens from the Chinese spying threat.
"Softbank really wants this deal. They have gone above and beyond trying to satisfy US regulatory concerns. Will this be enough to get the deal done? Perhaps. I expected a long list of protections that the US government would require. However having four people on a special board to keep their eyes open for security concerns is a very big step," says analyst Kagan.
"Will this be enough? I don't know. It depends whether this deal evolves into a political football. Anything can happen at this point. However it looks like Softbank will do whatever it can to satisfy US regulators. Apparently Softbank really wants to get into the US marketplace and see's Sprint Nextel as the best path." Says Kagan.
About Jeff Kagan
Jeff Kagan is a Technology Industry Analyst who is regularly quoted by the media over 25 years. He offers comment on wireless, telecom and tech news stories to reporters and journalists.
He is also known as a Tech Analyst, Wireless Analyst, Telecom Analyst and Principal Analyst depending on the focus of the story.
He follows wireless, telecom, Internet, cable television and IPTV. He also follows the wide consumer electronics and technology space.
Reporters: Jeff Kagan sends comments by email to reporters and the media. If you would like to be added to this email list please send request by email.
Clients: Call or email Jeff Kagan to discuss becoming a client. Kagan has worked with many companies over 25 years as consulting clients.
Contact: Jeff Kagan by email at jeff(at)jeffKAGAN(dot)com or by phone at 770-579-5810.
Visit his website: at jeffKAGAN.com to learn more and for disclosures.
Kagan is an analyst, consultant, columnist and speaker.
Twitter: @jeffkagan