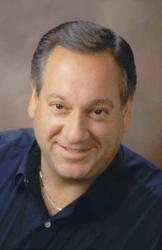 Technology Industry Analyst Jeff Kagan is on live interview today at 11:45am on The KMBZ Business Channel. Portions also carried on KMBZ 980AM, 98.1FM.
Atlanta, GA (PRWEB) June 04, 2013
After settling national security concerns, the Sprint Nextel and Softbank merger is on track to close after final approval from the FCC. Technology analyst Jeff Kagan offers comment on this story in live interview on KMBZ Kansas City Power Lunch, today at 11:45am.
"This merger seemed like a good idea for Sprint from the start, but had a very high security hurdle to climb. Surprisingly, this hurdle was handled very quickly and the US Government gave their approval from a national security perspective. Now all that's left should be the FCC approval. This approval and closing could be a relatively quick process," says Principal analyst Jeff Kagan.
"The FCC was waiting for this security approval to move ahead. Now that is done, this merger approval process should be no more difficult than an ordinary merger. Since this deal does not take any competitor off the playing field I see no reason why it should not be approved. Based on everything we know so far, I see this deal being approved, soon. Of course anything can jump up at the last minute, but so far the path looks clear," says Kagan.
About Jeff Kagan
Jeff Kagan is a Technology Industry Analyst and consultant who is regularly quoted by the media over 25 years. He offers comment on wireless, telecom and tech news stories to reporters and journalists.
He is also known as a Tech Analyst, Wireless Analyst, Telecom Analyst and Principal Analyst depending on the focus of the story.
He follows wireless, telecom, Internet, cable television and IPTV. He also follows the wide consumer electronics and technology space.
Reporters: Jeff Kagan sends comments by email to reporters and the media. If you would like to be added to this email list please send request by email.
Clients: Call or email Jeff Kagan to discuss becoming a client. Kagan has worked with many companies over 25 years as consulting clients.
Contact: Jeff Kagan by email at jeff(at)jeffKAGAN(dot)com or by phone at 770-579-5810.
Visit his website: at jeffKAGAN.com to learn more and for disclosures.
Kagan is an analyst, consultant, columnist and speaker.
Twitter: @jeffkagan