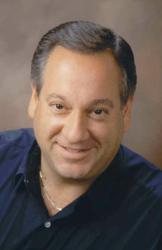 Technology Industry Analyst Jeff Kagan is available to speak with reporters, or may be quoted through this release.
Atlanta, GA (PRWEB) April 16, 2013
Today Sinead Carew and Liana B. Baker wrote an article on Reuters about the Dish bid to acquire Sprint Nextel possibly forcing other companies to act as well.
Principal analyst Jeff Kagan comments on this story.
"I have given quite a few media interviews on this story in the last few days. This story is getting more interesting every day. But we knew it wasn't going to be that easy for Softbank to acquire Sprint Nextel without a fight. Of course the fight we were focused on was the national security issues and the US Government. We hadn't even talked about another company jumping in and trying for the same prize." Says wireless analyst Jeff Kagan.
"Now we have two companies, Softbank and Dish trying to acquire Sprint Nextel. This morning I filed my weekly column on this topic with E-Commerce Times. I will be out on Thursday morning. So I guess we are all starting to think the same way. Softbank and Dish want Sprint, but more than just for wireless phone calling. They want it for many reasons and they all make sense. This has to do with the future of the wireless industry." Says Kagan.
"The wireless industry will continue rapid growth in coming years, but it will look very different from today. New technology and helping other industries enter the wireless space will play a growing role." Says Kagan.
"Based on what I see the future of wireless turning into, I can imagine there will be quite a few interested companies wanting to jump in and acquire Sprint Nextel. And since there are so many companies I think we can expect this acquisition wave to continue with other companies for a while." Says Kagan.
About Jeff Kagan
Jeff Kagan is an Industry Analyst who is regularly quoted by the media over 25 years.
He offers comment on wireless, telecom and tech news stories to reporters and journalists.
He is also known as a Tech Analyst, Wireless Analyst, Telecom Analyst and Principal Analyst depending on the focus of the story.
He follows wireless, telecom, Internet, cable television and IPTV. He also follows the wider and more general consumer electronics and technology space.
Visit his website: at jeffKAGAN.com to learn more and for disclosures.
Reporters: Jeff Kagan sends comments by email to reporters and the media. If you would like to be added to this email list please send request by email.
Clients: Call or email Jeff Kagan to discuss becoming a client. Kagan has worked with many companies over 25 years as consulting clients.
Contact: Jeff Kagan by email at jeff(at)jeffKAGAN(dot)com or by phone at 770-579-5810.
Kagan is an analyst, consultant, columnist and speaker.
Twitter: @jeffkagan