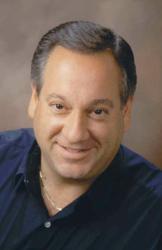 Technology Industry Analyst Jeff Kagan is available to speak with reporters, or may be quoted through this release.
Atlanta, GA (PRWEB) May 02, 2013
There is a battle for Sprint Nextel being fought by Dish Network and Softbank, and the war of words is getting louder. The Sprint of tomorrow will look different depending whether Softbank or Dish wins.
Wireless analyst Jeff Kagan comments on this story.
"Right now Dish Network and Softbank are in a dueling match to win the hand of Sprint Nextel. Who will win? No one knows yet. Today, it looks like one of these two companies will win, but anything can and likely will happen during this process," says Principal analyst Jeff Kagan.
"The future of Sprint Nextel looks very different depending who wins this battle. If Softbank wins, Sprint will become a foreign owned company operating in the United States. Softbank want's to enter the US marketplace and really shake things up. What that means exactly, we don't yet know. If Softbank wins I expect it to impact the marketing and future direction of wireless for Sprint and potentially the entire industry. In addition, there are other opportunities like helping other industries transform themselves using wireless services and apps. Softbank want's Sprint for growth," says Kagan.
"If Dish Netwok wins, Sprint will remain a US based company operating in the United States. Dish already has wireless spectrum they could roll into Sprint, strengthening the companies ability to compete going forward. Under Dish, right now, I see Sprint continuing down the same path as a wireless carrier, but with fresh marketing ideas to drive growth," says Kagan.
"However I think Dish wants Sprint to take advantage of the wireless growth aspect. This would make Dish programming available anywhere over the Sprint wireless network. That means Dish programming without plugging into a wall. So customers could watch on their laptops, tablets and smartphones as well. In addition, there are the same opportunties to help other industries transform using wireless services and apps," says Kagan.
"So either way, no matter which company wins, I think this will be a new start for Sprint, giving them the ability to grow in new directions once again. However the choice of directions depends on which company wins and merges with Sprint. So we'll just have to wait and see who wins. It's all up to Sprint, which puts them in the cat birds seat right now," says Kagan.
About Jeff Kagan
Jeff Kagan is a Technology Industry Analyst who is regularly quoted by the media over 25 years.
He offers comment on wireless, telecom and tech news stories to reporters and journalists.
He is also known as a Tech Analyst, Wireless Analyst, Telecom Analyst and Principal Analyst depending on the focus of the story.
He follows wireless, telecom, Internet, cable television and IPTV. He also follows the wider and more general consumer electronics and technology space.
Visit his website: at jeffKAGAN.com to learn more and for disclosures.
Reporters: Jeff Kagan sends comments by email to reporters and the media. If you would like to be added to this email list please send request by email.
Clients: Call or email Jeff Kagan to discuss becoming a client. Kagan has worked with many companies over 25 years as consulting clients.
Contact: Jeff Kagan by email at jeff(at)jeffKAGAN(dot)com or by phone at 770-579-5810.
Kagan is an analyst, consultant, columnist and speaker.
Twitter: @jeffkagan