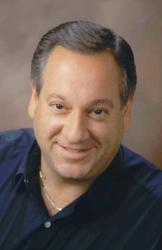 Technology Industry Analyst Jeff Kagan is available to speak with reporters, or may be quoted through this release.
Atlanta, GA (PRWEB) April 25, 2013
Today, the Washington State Attorney General Bob Ferguson filed a court order saying T-Mobile must correct deceptive advertising that promises consumers no annual contract while carrying hidden charges for early termination of phone plans.
Principal analyst Jeff Kagan offers comment on this story.
"It looks like spunky T-Mobile got caught with their britches down. I like the fiery new CEO John Legere and his over the top behavior. It gets lots of media attention and good attention is just what T-Mobile needs. They have needed it for quite a while. However, T-Mobile must not cross over the line and according to the Washington Attorney General, that's what they did. And I fear that will hurt them," says Wireless analyst Jeff Kagan.
According to the press release from the Attorney General's office, this order is effective nationwide and will ensure the company clearly communicates the limitations of its new no-contract wireless plans, and it allows customers caught up in the deceptive advertising to exit their contracts with no penalty.
That press release also said this order was a result of an investigation of company practices where the Attorney General learned the company failed to disclose customers who purchase a phone using the 24 months payment plan must carry a wireless agreement with T-Mobile for the entire 24 months or pay the full balance owed on the phone if they cancel early.
"This just doesn't sound good. Companies can spend years building trust and a strong relationship with customers, but they can lose all that in the snap of two fingers. I wouldn't think any company would try this today," says Kagan.
"I congratulate T-Mobile on the merger with MetroPCS and on trying to rebuild their company. I hope they are successful and once again become a stronger and growing number four in the industry. I also encourage them to try and reinvent the industry model. That's all good. However I also hope they play ball by the rules going forward. There is plenty of room to grow if you do business the right way. Just look at companies like AT&T Mobility and Verizon Wireless as two strong examples," says Jeff Kagan.
About Jeff Kagan
Jeff Kagan is an Industry Analyst who is regularly quoted by the media over 25 years.
He offers comment on wireless, telecom and tech news stories to reporters and journalists.
He is also known as a Tech Analyst, Wireless Analyst, Telecom Analyst and Principal Analyst depending on the focus of the story.
He follows wireless, telecom, Internet, cable television and IPTV. He also follows the wider and more general consumer electronics and technology space.
Visit his website at jeffKAGAN.com to learn more and for disclosures.
Reporters: Jeff Kagan sends comments by email to reporters and the media. If you would like to be added to this email list, please send request by email.
Clients: Call or email Jeff Kagan to discuss becoming a client. Kagan has worked with many companies over 25 years as consulting clients.
Contact: Jeff Kagan by email at jeff(at)jeffKAGAN(dot)com or by phone at 770-579-5810.
Kagan is an analyst, consultant, columnist and speaker.
Twitter: @jeffkagan