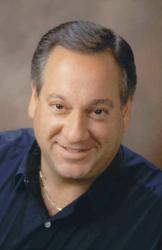 Technology Industry Analyst Jeff Kagan is available to speak with reporters, or may be quoted through this release.
Atlanta, GA (PRWEB) June 26, 2013
US Cellular has a new CEO by the name of Kenneth Meyers. He replaces Mary Dillion at the regional wireless carrier, and TDS subsidiary, according to Wireless Week.
Principal analyst Jeff Kagan offers comment.
U.S. Cellular has been through many ups and down in recent years. They hired Mary Dillon a few years ago as CEO. She was Global Chief Marketing Officer and Executive VP for McDonalds. It sounded like Dillon would really be able to help US Cellular get the engines started. After all other companies like AT&T Mobility and Verizon Wireless were doing well. However, after several years of trying, the answer is no. Now US Cellular has promoted Kenneth Meyers to CEO of the company with the same hopes. Will he succeed?" asks Tech analyst Jeff Kagan.
"The wireless industry is a very health and rapidly growing place, but that does not mean every company is very healthy and rapidly growing. There seems to be a line drawn in the sand. Companies on one side are healthy and rapidly growing, but companies on the other side are not. They obviously want to move US Cellular from one side to the other," says Jeff Kagan.
"US Cellular has been struggling financially over the last few years so they stayed away from expenses like the Apple iPhone. That did not work for them however since their market share keeps dropping. So they decided to go for broke. They decide to start to sell the iPhone. Will it work? We'll have to wait and see. It takes more than just having something to sell. It takes marketing, advertising and the use of public relations effectively. Something that US Cellular has not done well yet," says Kagan.
"I never hear from them, which says plenty. Lets hope their new CEO will bring with him a wave of new energy and excitement that US Cellular can start their growth engines on. There are a few reasons US Cellular is not doing well, but they all point to one big weakness… marketing, advertising and public relations, or the lack of, in this case. Let's hope they can get their engines started soon. It is important to have a strong industry with growing players," says Kagan.
About Jeff Kagan
Jeff Kagan is a Technology Industry Analyst and consultant who is regularly quoted by the media over 25 years. He offers comment on wireless, telecom and tech news stories to reporters and journalists.
He is also known as a Tech Analyst, Wireless Analyst, Telecom Analyst and Principal Analyst depending on the focus of the story.
He follows wireless, telecom, Internet, cable television and IPTV. He also follows the wide consumer electronics and technology space.
Reporters: Jeff Kagan sends comments by email to reporters and the media. If you would like to be added to this email list please send request by email.
Clients: Call or email Jeff Kagan to discuss becoming a client. Kagan has worked with many companies over 25 years as consulting clients.
Contact: Jeff Kagan by email at jeff(at)jeffKAGAN(dot)com or by phone at 770-579-5810.
Visit his website: at jeffKAGAN.com to learn more and for disclosures.
Kagan is an analyst, consultant, columnist and speaker.
Twitter: @jeffkagan