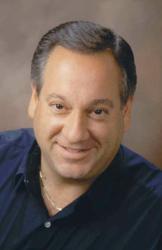 Kagan discusses Verizon Wireless trying to acquire Wind Mobile in Canada on BNN
Atlanta, GA (PRWEB) June 27, 2013
Wireless analyst Jeff Kagan was interviewed on the BNN, a Canadian television news network on June 26 about this story. The interview can be watched by clicking this Business News Network link.
The story is about Verizon trying to expand beyond the US and acquire Wind Mobile, a smaller Canadian wireless carrier according to The Globe and Mail on June 26.
"Wireless, as an industry has been rapidly growing and changing over the last few decades. We are reaching the point in the US marketplace where the rate of growth is slowing in traditional wireless. So some US carriers like Verizon and AT&T are looking to expand into other markets around the globe." Says Tech analyst Jeff Kagan.
This has been occurring with international companies for some time. There are many wireless companies already doing business in other countries.
Consider the US wireless marketplace. Sprint is about to merge with Softbank of Japan according to the LA Times June 26. That means of the top four carriers, only AT&T Mobility is a 100 percent USA company.
Verizon Wireless is almost half owned by Vodafone, T-Mobile is owned by Deutsche Telekom AG of Germany, and Sprint is just about to be acquired by Japans Softbank.
"Today the Canadian marketplace limits foreign ownership, but today the limits are higher than they were. I believe that trend will continue and over the next few years the limits will rise and eventually be eliminated. That is why Verizon want's to get into the Canadian marketplace early and start to build." Says Kagan.
"Tomorrow looks much different then yesterday in the wireless industry. Yesterday US wireless carriers were building out their ability to deliver fast wireless data connections to their customers. That will continue, but as well US carriers look like they are getting ready to enter non-US markets like Canada. Will they be successful? Good question. Each country is different cracking the code to be successful in each country is also different. We'll just have to take this one step at a time. But this is the direction that companies in the US wireless industry seem to be heading in." Says analyst Kagan.
About Jeff Kagan
Jeff Kagan is a Technology Industry Analyst and consultant who is regularly quoted by the media over 25 years. He offers comment on wireless, telecom and tech news stories to reporters and journalists.
He is also known as a Tech Analyst, Wireless Analyst, Telecom Analyst and Principal Analyst depending on the focus of the story.
He follows wireless, telecom, Internet, cable television and IPTV. He also follows the wide consumer electronics and technology space.
Reporters: Jeff Kagan sends comments by email to reporters and the media. If you would like to be added to this email list please send request by email.
Clients: Call or email Jeff Kagan to discuss becoming a client. Kagan has worked with many companies over 25 years as consulting clients.
Contact: Jeff Kagan by email at jeff(at)jeffKAGAN(dot)com or by phone at 770-579-5810.
Visit his website: at jeffKAGAN.com to learn more and for disclosures.
Kagan is an analyst, consultant, columnist and speaker.
Twitter: @jeffkagan