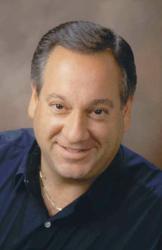 Technology Industry Analyst Jeff Kagan is available to speak with reporters, or may be quoted through this release.
Atlanta, GA (PRWEB) May 15, 2013
Verizon revealed they have hit 50 percent of the market in Dallas with their FiOS TV and Internet service according to industry trade site Fierce Cable, May 14, 2013.
Principal analyst Jeff Kagan offers congratulations to Verizon and offers comment.
"Both Verizon and AT&T entered the television space several years ago with their IPTV service called Verizon FiOS and AT&T uVerse. These compete with the cable television offering in the markets where they offer service. Verizon said they have reached 50 percent penetration in Dallas, and that is a very healthy growth rate," says analyst Jeff Kagan.
Verizon EVP and CFO Fran Shammo says he expects the penetration rate to grow in other markets as well.
Dallas was Verizon's first market for FiOS service. FiOS is Verizon's version of IPTV and competes with the cable television company in each market it is offered.
According to Fierce Cable, Shammo says he thinks there will be more convergence between the wireline and wireless business in coming years. He said that's why Verizon is teaming with cable companies by forming joint ventures with Comcast, Time Warner Cable, BrightHouse Networks and Cox Communications.
Shammo also provided hints of new products from this joint venture coming in the fourth quarter.
"Verizon and Verizon Wireless have been very quiet over the last year or two. That has left us wondering the direction they are heading with their cable television partnerships. After all Verizon and cable television should be competitors. However it sounds like they have a plan for changes in their company and the industry, and we will start to see signs of that plan later this year," says Kagan.
Shammo says they believe the consumer will want to have a seamless experience inside and outside the home.
"So while we shouldn't expect to see much change at Verizon or Verizon Wireless till the end of this year, after that it seems the stage is being set for some real change. What they will be, we'll just have to wait and see. I get the sense it will be a series of services that blend and operate on both the wireless, wireline and television networks of both Verizon and their cable television partners. However what they will be exactly, we just don't yet know," says Kagan.
About Jeff Kagan
Jeff Kagan is a Technology Industry Analyst who is regularly quoted by the media over 25 years. He offers comment on wireless, telecom and tech news stories to reporters and journalists.
He is also known as a Tech Analyst, Wireless Analyst, Telecom Analyst and Principal Analyst depending on the focus of the story.
He follows wireless, telecom, Internet, cable television and IPTV. He also follows the wide consumer electronics and technology space.
Reporters: Jeff Kagan sends comments by email to reporters and the media. If you would like to be added to this email list please send request by email.
Clients: Call or email Jeff Kagan to discuss becoming a client. Kagan has worked with many companies over 25 years as consulting clients.
Contact: Jeff Kagan by email at jeff(at)jeffKAGAN(dot)com or by phone at 770-579-5810.
Visit his website: at http://www.jeffKAGAN.com to learn more and for disclosures.
Kagan is an analyst, consultant, columnist and speaker.
Twitter: @jeffkagan