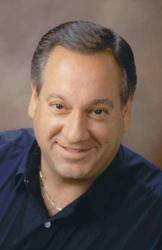 Technology Industry Analyst Jeff Kagan is available to speak with reporters, or may be quoted through this release.
Atlanta, GA (PRWEB) June 10, 2013
The debate over Verizon releasing customer information to the US Government and the NSA is raging according to this story from CNET from June 7.
Wireless analyst Jeff Kagan offers comment on this story.
"Verizon and Verizon Wireless are in the center of the storm, but they are keeping quiet and the storm has not ravaged them yet. That's the good news. To date they have not lost customers or investors. I hope they can continue to stay away from the chaos. However things can change quickly," says Principal analyst Jeff Kagan.
"I wonder if Verizon and Verizon Wireless have a crisis PR strategy in place, ready to roll, just in case the storm shifts direction and comes right at them? Public Relations can be a tricky business. The strategy that works on a daily basis is completely different from the crisis strategy like they face today," says Telecom Analyst Jeff Kagan.
"So far I would give Verizon an A in the way they have handled this potential PR disaster. They have been quiet and that's exactly right. What happens next is the question. Let's hope Verizon continues to get an A, but the test gets harder as the debate rages over politics and privacy," says Jeff Kagan.
"Much depends on whether this involves all companies or just some. If all companies are involved, then the damage to Verizon will be limited. If however this is more of a Verizon problem, then the potential is much worse. I don't know yet either. We'll have to keep watching," says Kagan.
About Jeff Kagan
Jeff Kagan is a Technology Industry Analyst and consultant who is regularly quoted by the media over 25 years. He offers comment on wireless, telecom and tech news stories to reporters and journalists.
He is also known as a Tech Analyst, Wireless Analyst, Telecom Analyst and Principal Analyst depending on the focus of the story.
He follows wireless, telecom, Internet, cable television and IPTV. He also follows the wide consumer electronics and technology space.
Reporters: Jeff Kagan sends comments by email to reporters and the media. If you would like to be added to this email list please send request by email.
Clients: Call or email Jeff Kagan to discuss becoming a client. Kagan has worked with many companies over 25 years as consulting clients.
Contact: Jeff Kagan by email at jeff(at)jeffKAGAN(dot)com or by phone at 770-579-5810.
Visit his website: at jeffKAGAN.com to learn more and for disclosures.
Kagan is an analyst, consultant, columnist and speaker.
Twitter: @jeffkagan