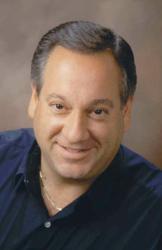 Why does Verizon Wireless have limited selection of smartphones?
Atlanta, GA (PRWEB) June 28, 2013
Marguerite Reardon of CNET in her column, Ask Maggie on June 26, says Verizon Wireless customers are frustrated with a poor selection of smartphones.
Wireless analyst Jeff Kagan offers comment on this.
"Maggie hit this nail right on the head. However, this is not a new problem for Verizon. This is a problem their customers have been dealing with for quite a long time. Over the last decade, any visit to any wireless store will show that AT&T Mobility has the largest selection of smartphones in the industry, while Verizon Wireless only has a few," says Principal analyst Jeff Kagan.
"That started before the recent smartphone revolution starting with the Apple iPhone about six years ago. It started way back when RIM Blackberry was still number one in smartphones. During the last few years the industry has changed, but apparently Verizon still does not see the need for more selection," says Kagan.
"Why Verizon has not caught up yet is a question, especially with strong competition from AT&T. While we may never know why, I don't think we can expect things to change either. So if you were frustrated with Verizon yesterday, and are still frustrated with them today, you can expect to stay frustrated tomorrow as well," says Kagan.
"Customer frustration has not affected Verizon stock price. That's the good news. However shareholders and customers are two different groups, and companies should continually try and keep both groups happy, not just one or the other," says Kagan.
About Jeff Kagan
Jeff Kagan is a Technology Industry Analyst and consultant who is regularly quoted by the media over 25 years. He offers comment on wireless, telecom and tech news stories to reporters and journalists.
He is also known as a Tech Analyst, Wireless Analyst, Telecom Analyst and Principal Analyst depending on the focus of the story.
He follows wireless, telecom, Internet, cable television and IPTV. He also follows the wide consumer electronics and technology space.
Reporters: Jeff Kagan sends comments by email to reporters and the media. If you would like to be added to this email list please send request by email.
Clients: Call or email Jeff Kagan to discuss becoming a client. Kagan has worked with many companies over 25 years as consulting clients.
Contact: Jeff Kagan by email at jeff(at)jeffKAGAN(dot)com or by phone at 770-579-5810.
Visit his website: at jeffKAGAN.com to learn more and for disclosures.
Kagan is an analyst, consultant, columnist and speaker.
Twitter: @jeffkagan