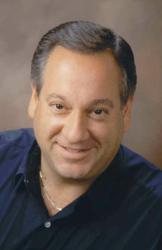 Technology Industry Analyst Jeff Kagan is available to speak with reporters, or may be quoted through this release.
Atlanta, GA (PRWEB) April 11, 2013
Speaking at the National Association of Broadcasters conference in Las Vegas, CEO Lowell McAdam once again said Verizon is being pressured by customers to offer a la carte pricing for its FiOS TV service. McAdam says he believes this idea is worth considering.
Principal analyst Jeff Kagan offers comment on this story.
"These are the words customers have been waiting to hear. If this actually happens, it will be good news for customers. If a la carte starts with one competitor, it could spread to others. This is something customers have been asking for. Cable television prices rise every year. Prices roughly double every ten years. Customers are looking for relief." Says tech analyst Jeff Kagan.
The problem is customer's pay too much and are looking for ways to reduce costs. Today customers choose between various expensive bundles. However the average customer does not watch all the channels in these bundles. In fact customers typically watch their favorite 5 to 15 channels on a regular basis.
Verizon FiOS TV serves 5.5 million customers and can track how much a customer watches. According to McAdam that would make a la carte pricing do-able.
The problem in the cable television industry is simple. Networks like ESPN fees are very expensive. So companies like Comcast, Time Warner and Cox have always tried to spread these costs to their entire customer base in order to keep them as low as possible.
"However, that means even if you don't watch ESPN, you still pay for ESPN. Customers have had enough, paying more, year after year, and say they would rather change this billing model." Says technology industry analyst Jeff Kagan.
Customers who want the expensive bundles will still be able to order them. However many customers would prefer to pay less. A la carte pricing would allow customers to choose and pay for the actual channels they receive. They may pay more per channel, but much less in total every month. This idea is very attractive to customers.
"The industry has pushed back against this a la carte idea for years. That's because it would cause an increase in pricing for customers who watch certain networks like ESPN. That's why traditional cable television companies like Comcast, Time Warner and Cox are still against this idea. However we are approaching the time where new competion will re-write the rules the cable television industry. And that's good news for consumers." Says Jeff Kagan.
About Jeff Kagan
Jeff Kagan is an Industry Analyst who is regularly quoted by the media over 25 years.
He offers comment on wireless, telecom and tech news stories to reporters and journalists.
He is also known as a Tech Analyst, Wireless Analyst, Telecom Analyst and Principal Analyst depending on the focus of the story.
He follows wireless, telecom, Internet, cable television and IPTV. He also follows the wider and more general consumer electronics and technology space.
Visit his website: at jeffKAGAN.com to learn more and for disclosures.
Reporters: Jeff Kagan sends comments by email to reporters and the media. If you would like to be added to this email list please send request by email.
Clients: Call or email Jeff Kagan to discuss becoming a client. Kagan has worked with many companies over 25 years as consulting clients.
Contact: Jeff Kagan by email at jeff(at)jeffKAGAN(dot)com or by phone at 770-579-5810.
Kagan is an analyst, consultant, columnist and speaker.
Twitter: @jeffkagan