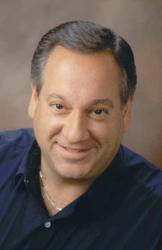 Technology Industry Analyst Jeff Kagan is available to speak with reporters, or may be quoted through this release.
Atlanta, GA (PRWEB) May 17, 2013
Microsoft Windows Phone has passed Blackberry for third place in smartphone shipments based on IDS research as reported in Fortune magazine in conjunction with CNN on May 16, 2013.
Tech analyst Jeff Kagan offers comment on this story.
"The Windows Phone operating system has now overtaken Blackberry for the first time ever. This is a big day, of sorts, for Microsoft. The problem is both Windows Phone and Blackberry together only have 6 percent of market share. So this good news for Microsoft doesn't really mean that much yet. Google Android OS and the Apple iPhone iOS still have the vast majority of share," says Principal analyst Jeff Kagan.
"The battle for number three is the story of the year in 2013. If Google and Apple are number one and two, who is number three? That's the battle for this year. There are several big name players like Microsoft Windows Phone on Nokia phones like Lumia. And Blackberry, LG, HTC, Huawei, Motorola, Sony and many more as well," says Kagan.
"It's important to recognize while there are other handsets and operating systems in the marketplace, they are not really capturing market share yet. Today it's more for bragging rights than anything else. There will be a strong and growing number three. Which company is the only question," says analyst Kagan.
According to IDC quarterly report on the smartphone market, during the first quarter of 2013 Windows devices made up 3.2% of all smartphones shipped. BlackBerry devices were 2.9%.
"Will Microsoft Windows Phone start to pick up steam? Perhaps. Nokia and Microsoft both have that dream. We'll have to keep our eyes on them and see if they can make their dreams come true," says Kagan.
About Jeff Kagan
Jeff Kagan is a Technology Industry Analyst who is regularly quoted by the media over 25 years. He offers comments on wireless, telecom and tech news stories to reporters and journalists.
He is also known as a Tech Analyst, Wireless Analyst, Telecom Analyst and Principal Analyst depending on the focus of the story.
He follows wireless, telecom, Internet, cable television and IPTV. He also follows the wide consumer electronics and technology space.
Reporters: Jeff Kagan sends comments by email to reporters and the media. If you would like to be added to this email list please send request by email.
Clients: Call or email Jeff Kagan to discuss becoming a client. Kagan has worked with many companies over 25 years as consulting clients.
Contact: Jeff Kagan by email at jeff(at)jeffKAGAN(dot)com or by phone at 770-579-5810.
Visit his website: at http://www.jeffKAGAN.com to learn more and for disclosures.
Kagan is an analyst, consultant, columnist and speaker.
Twitter: @jeffkagan