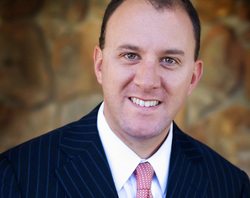 Denver, Colo. (PRWEB) July 9, 2009
The American Immigration Lawyers Association (AILA) is the National Bar Association for Immigration Attorneys. AILA has approximately 11,000 members. The Board of Governors is the governing body of the organization. Jeff D. Joseph, Esq. was elected for a three year term to begin in June of 2009. He is one of 21 elected directors.
The Board of Governors responsibilities and duties include:

Determine the policies of the Association and carry on all the business thereof
Serves as the appellate body to hear charges brought against chapter members
Supervise the election of officers and directors; fill officer, director vacancies
Approve Annual Plan and Budget
Represent the members of AILA
Understand the issues facing AILA
Provide financial oversight
Construe the Bylaws and Association policies
Satisfy member needs
Set annual goals and monitor accomplishments
Provide leadership by example and explanation
Jeff Joseph is a graduate of the University of Denver, College of Law. He is a past Chapter Chair of the Colorado Chapter of the American Immigration Lawyers Association (AILA). Mr. Joseph currently serves as Vice Chair of the AILA National 2010 Annual Conference Planning Committee, and the AILA Membership Committee as well as the local Colorado USCIS liaison committee. He formerly served on the AILA National Liaison Committee with the headquarters of the Executive Office for Immigration Review for two years, two terms as chair of the AILA Amicus Committee, and for three years as a member of the National Immigration and Customs Enforcement Liaison Committee.
In 2004, he received the Joseph Minsky Young Lawyer Award from AILA. In 2005, he was named a finalist in the Denver Bar Association/Denver Business Journal Best of the Bar Awards. In 2008, Mr. Joseph was nominated by the Denver Business Journal as one of Denver's "Forty under 40" which recognizes forty young entrepreneurs for their business skills, leadership and community service. In 2006 through 2009, Mr. Joseph was named a Colorado Superlawyer by Colorado Superlawyer Magazine (reserved for the top five percent of all licensed attorneys in the State of Colorado). 5280 Magazine also named Mr. Joseph a "Top Lawyer" in the area of immigration law for 2006 through 2009. In 2008, Mr. Joseph was appointed by Governor Bill Ritter to the Colorado Nonimmigrant Agricultural Seasonal Worker Pilot Program Advisory Council.
###