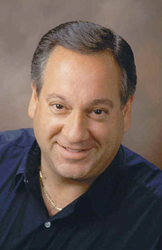 Technology Industry Analyst Jeff Kagan speaks on State of the Industry, new challenges and opportunities, changing technology, competition, services, winners and losers, why and what we can expect going forward.
Atlanta, GA (PRWEB) November 29, 2014
Industry Analyst Jeff Kagan has been writing several weekly columns, daily press releases, and giving daily media interviews on the changes that are reshaping our industry and what is coming next, for more than twenty-five years.
He shares these thoughts in keynote speeches, to large and small groups to kick off company and industry meetings and planning sessions.
"One thing is for sure. Opportunities and challenges continue to change and to remake our industry. We have started the next wave of change. What will our industry and individual companies look like going forward? What does that mean for companies, workers, investors and partners?" How can you position your company and yourself to win?", asks wireless industry expert and speaker Jeff Kagan.
Wireless analyst Jeff Kagan discusses these questions and more on a daily basis in his writing and interviews with the media. Visit his web page for examples.
Telecom analyst Kagan has been quoted in or featured in tens of thousands of articles and news stories on the web, print, television and radio over twenty-five years.
"Jeff Kagan became the single most widely quoted analyst in the telecommunications industry", according to Dick Martin, Executive Vice President of Public Relations at AT&T (retired) in hit book titled, "Tough Calls: AT&T and the Hard Lessons Learned from the Telecom Wars". Page 239 – 240. http://www.amazon.com/Tough-Calls-Lessons-Learned-Telecom/dp/product-description/0814472435
Blending his thoughts on industry changes, opportunities and challenges with humor and stories helps Kagan connect with the audience on an emotional level leading to greater effectiveness.
Contact Jeff Kagan to discuss having him give a keynote speech at your upcoming meeting.
About Jeff Kagan
Jeff Kagan is an industry analyst, consultant, columnist, author, speaker and futurist. He shares his opinion and views in many different ways over 25 years. His goal is to help you better understand our changing world, technology, industry and competition.
He is regularly quoted hundreds of times every year by the media. He writes two weekly columns and a daily press release on companies, technologies, competition and the changing industry.
He offers comment on wireless, telecom, Internet, cable television, IPTV and other tech news stories.
Kagan is known as a Technology Analyst, Tech Analyst, Wireless Analyst, Smartphone Analyst, Telecom Analyst, Telecom Industry Analyst and Principal Analyst.
Reporters: Jeff Kagan sends comments by email to reporters and the media. If you would like to be added to this email list please send request by email.
Companies and Clients: Contact Jeff Kagan to discuss setting up an "analyst briefing" or becoming a consulting client.
Contact: Jeff Kagan by email at jeff(at)jeffKAGAN(dot)com or by phone at 770-579-5810.
Visit his website: at jeffKAGAN.com to learn more.
Full Disclosure: Jeff Kagan is an independent industry analyst. He offers comment to the media on breaking news, announcements, technologies and the changing marketplace. He also writes columns and press releases offering comment, and is an author and speaker. Kagan earns a living as a consultant, analyst, speaker and author.
Twitter: Follow him at @jeffkagan