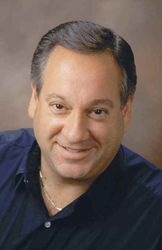 The Cloud revolution has the power to change everything over the next few years, says Technology Industry Analyst Jeff Kagan.
Atlanta, GA (PRWEB) May 09, 2014
CenturyLink is jumping into the cloud business and wants to be a threat to all the big players including Amazon.com Cloud service called AWS, says The Motley Fool, May 8.
Industry analyst Jeff Kagan offers comment.
"The Cloud Revolution will change everything. The Cloud is one of the largest and fastest growing opportunities we have seen in many years. It is an opportunity for many companies in many different slices of this cloud pie. Today Amazon.com cloud business is the largest and fastest growing competitor. That's the target that CenturyLink is focused on as they rapidly move into this cloud space," says Principal analyst Jeff Kagan.
"We are still in the very early days of this cloud revolution. The cloud will continue to grow and change and become huge over the next decade. It touches everone and everything. It is for consumers and companies and governments. Think of the cloud as a virtual hard drive where you store everything and always have access to it on any device. All you need is your sign in info," says wireless analyst Kagan.
Today cloud leaders are companies like Amazon.com with their AWS or Amazon Web services, Google, Microsoft Cloud, HP, IBM as well as others like Facebook. This list will continue to grow over time. Other companies are also pursuing the cloud like AT&T, Verizon, Sprint and others.
"The growth potential if a company does this right is enormous. This is the new cloud game that CenturyLink sees as a big opportunity. And they are right. This is a huge new opportunity. However there are no guarantees which companies will be successful and which won't," says technology analyst Kagan.
What will it take to be successful in this new cloud space? That's the big question. Having a strong brand name tuned into this new world is one key to success. Does CenturyLink have a strong brand name in this new segment? When you ask the average customer they would say CenturyLink means telephone company.
So CenturyLink will have to update and expand the meaning of their brand if they want to be a player in this new cloud space. Something they can do. The big question is do they understand this challenge and will they successfully do it? We'll see.
"As of today I see this new cloud space as having two tiers. Tier one are all the major players which will account for the majority of market share. Tier two are the vast majority of smaller players accounting for a much smaller market share," says Cloud Analyst Kagan.
About Jeff Kagan
Jeff Kagan is a Technology Industry Analyst, consultant and columnist. He is regularly quoted by the media and shares his opinion in many ways over 25 years.
He offers comment to reporters and journalists on wireless, telecom, Internet, cable television, IPTV and other tech news stories.
Kagan is also known as a Tech Analyst, Wireless Analyst, Telecom Analyst and Principal Analyst.
Reporters: Jeff Kagan sends comments by email to reporters and the media. If you would like to be added to this email list please send request by email.
Clients: Contact Jeff Kagan to discuss briefing him or becoming a consulting client.
Contact: Jeff Kagan by email at jeff(at)jeffKAGAN(dot)com or by phone at 770-579-5810.
Visit his website: at jeffKAGAN.com to learn more and for disclosures.
Twitter: Follow him at @jeffkagan