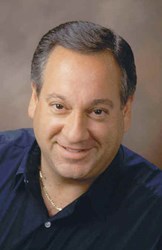 Technology Industry Analyst Jeff Kagan is available to speak with reporters, or may be quoted through this release.
Atlanta, GA (PRWEB) February 04, 2014
US Cellular is going No-Contract with an unlimited plan for $50 per month, according to Wireless Week, Jan. 31.
Industry analyst Jeff Kagan offers comment.
"US Cellular may have taken a long time to decide to go down this path, but now they are suddenly going with a no contract plan. Will this help them start to grow once again? Maybe it will and maybe it won't. We'll have to see," says Tech analyst Jeff Kagan.
Wireless Week says they spoke with a US Cellular representative who confirmed the $50 unlimited plan includes 500 MB of high speed data before the customer gets throttled down to slower speeds.
Generally speaking, US Cellular towers offer LTE or 3G depending on the area. US Cellular says 90 percent of their customers are already using LTE. US Cellular is selling a few phones, off contract for this plan.
"We'll have to watch this and see how successful it will be for US Cellular. This kind of move seems to be successful with both AT&T Mobility and Verizon Wireless, so it should be successful. However we just don't yet know so we'll keep our eyes on it for a while and see what happens next. This sounds like what T-Mobile did last year, and it seems to be doing well for them so far," says technology analyst Kagan.
US Cellular did have unlimited plans last year, but pulled them when it announced a move to shared data plans like what is successfully offered by both AT&T Mobility and Verizon Wireless.
"I think US Cellular is a good company, just trying to figure out exactly where they fit into this new wireless industry. Remember, wireless in general is a very rapidly growing and very successful industry, but not every player is successful," says Principal analyst Kagan.
"Take a look through the last few years and we can see how both AT&T and Verizon were successful, but Sprint and T-Mobile were not. Now T-Mobile is doing better yet Sprint still struggles. US Cellular can do well. Other carriers like C Spire do well. However not all companies can do well, and I just don't know about US Cellular yet. Are their network speeds going to be fast enough for customers today? Let's keep our eyes on them and hope for the best," says Kagan.
About Jeff Kagan
Jeff Kagan is a Technology Industry Analyst, consultant and columnist. He is regularly quoted by the media and shares his opinion in many ways over 25 years.
He offers comment to reporters and journalists on wireless, telecom, Internet, cable television, IPTV and other tech news stories.
Kagan is also known as a Tech Analyst, Wireless Analyst, Telecom Analyst and Principal Analyst.
Reporters: Jeff Kagan sends comments by email to reporters and the media. If you would like to be added to this email list please send request by email.
Clients: Contact Jeff Kagan to discuss briefing him or becoming a consulting client.
Contact: Jeff Kagan by email at jeff(at)jeffKAGAN(dot)com or by phone at 770-579-5810.
Visit his website: at jeffKAGAN.com to learn more and for disclosures.
Twitter: Follow him at @jeffkagan