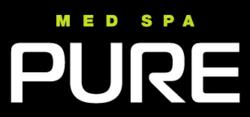 Toronto, Mississauga, Woodbridge, Burlington (PRWEB) August 21, 2012
Pure Med Spa, one of the leading med spas in laser aesthetics industry in Toronto, launched "all-in-one" Fraxel Skin Resurfacing package this month. It consists of two Fraxel treatments, 1 hour professional teeth whitening and a choice of chemical peel or microdermabrasion.
"We created this package specially for our patients who can't undergo cosmetic surgery for various reasons but want to achieve similar results. And the professional teeth whitening treatment is a nice addition to the new younger look. " comments Jeff Nourse, Pure's president. "The package became extremely popular and we have already performed more than a hundred procedures. "
"We recommend a series of two to five treatments to achieve the best possible results, so that's how we designed our package." continues Jeff Nourse. "Maintenance treatments will be needed over time to maintain the results achieved."
Fraxel session takes less than 20 minutes and is a safe, non-invasive laser skin treatment that erases years from your face, neck or hands - without the risks, side effects or downtime of cosmetic surgery. Whether you have wrinkles, sun damaged skin or other signs of aging, Fraxel Skin Resurfacing delivers amazing results improving skin texture, removing wrinkles and acne scars, and stimulating collagen. With faster skin recovery you can resume normal activities immediately after the procedure. With renewed skin - and renewed confidence.
Pure Med Spa uses the latest technology. Its powerful & effective Fractional™ Skin system offers the most effective deep correction and long-term dermal remodelling obtainable. In addition, it delivers uniform microbeam penetration, a consistency that can't be matched by systems that use a scanning approach.
The "all-in-one" Fraxel skin resurfacing package is available at all Pure Med Spa locations in Toronto and GTA and performed by a licensed laser technician and is supervised by the med spa's medical director.
For more information on Fraxel packages and costs, please visit http://purelaser.com or call to book your complimentary consultation at 416-487-7848.
About Pure Med Spa
Pure Med Spa is a successful and growing provider of med spa services with 6 centers throughout Toronto GTA. Each Pure location offers services for men, women, and teens of all skin types, including laser hair removal, skin rejuvenation, Botox® Cosmetic and dermal fillers, fractional laser resurfacing, Velashape body contouring and teeth whitening, as well as, treatment protocols for acne, vein treatments and skin tightening. All treatments at Pure Laser Med Spa are performed by licensed aestheticians, certified laser technicians and registered nurses, and are supervised by the clinics' medical director.