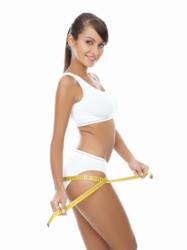 Toronto, Mississauga, Woodbridge, Burlington (PRWEB) July 20, 2012
"LIPOEASE is a really effective system to solve fat and cellulite problems, vascularising the tissues," says Jeff Nourse. This equipment uses the most recent expertise in the field of Ultra Sound with acavitation effect. "Ultrasonic cavitation is a non-surgical, non-invasive treatment for cellulite and body slimming, also known as localized adiposity", - explains Pure Med Spa CEO, Mr.Nourse. It is a very new treatment in beauty industry that first appeared in Milan just a few years ago.
How does it work, you may ask? - A machine is placed on the skin in an affected area and ultrasound is used to form bubbles in the trapped fat. The fat fragments into triglycerides and these are then naturally expelled through the urine.
Any area on the body with fat deposits can be treated, including the face, legs, abdomen, arms and buttocks. "The benefits of this treatment can be seen in the significant reduction of cellulite and localized fat deposits with an overall result of a much firmer and softer appearance," comments Jeff Nourse. "And, best of all, it is completely safe and non-invasive."
Jeff Nourse's focus on quality has made Pure Med Spa one of the most trusted names in the industry. For more information please call us at 416.487.7848 or email us at pr(at)purelaser(dot)com. For a List of services we offer please visit our website http://www.purelaser.com