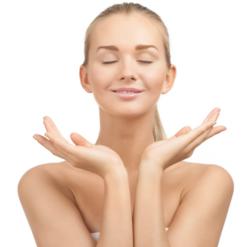 (PRWEB) September 11, 2012
"As we move into the fall the air begins to cool, it holds less moisture, so does your skin. This is a perfect time to adjust diet and beauty regime to compensate for the dry months ahead. Look radiant with a Pumpkin Peel," comments Jeff Nourse President of Pure Med Spa.
Our favorite skin nourishing harvest includes The Physician's Choice® Pumpkin Peel & Beta-C Mask Treatment, powerful antioxidant keratolytic treatments. Pumpkin peel offers more than 100 beneficial components, including the highest concentration of natural vitamins A, C, and beta-carotene. These ingredients have an incredible effect on the moisture content of the skin. The Pumpkin Peel has simultaneous benefits: it exfoliates and draws impurities while introducing vitamins, enzymes and nutrients into the skin. "This treatment is also excellent for smoothing the skin as salicylic acid removes the dead cells, cause of a rough texture, as with all the other PCA treatments there is no downtime, in fact, the skin will be glowing and extremely healthy-looking following the treatment," says Jeff Nourse, President of Pure Med Spa. It makes sense to address skin care in a two-fold manner. While applying serums and moisturizers gives you immediate results, the long lasting effects come from a balanced skin care regime that adjusts to seasonal shifts, don't forget about sun screen! Just because people may not go to the beach as much doesn't mean you can forget the sunscreen for he next 6 months.
Jeff Nourse is on of the pioneers in the medical spa industry in Canada. His focus on quality and dedication to pushing boundaries has made Pure Med Spa Canada's best and most trusted name. Pure Med Spa has six locations across Toronto and Greater Toronto Area. For more information call us at 416.487.7848 or email us at pr(at)purelaser(dot)com. For a list of services we offer please visit our website at http://www.purelaser.com.