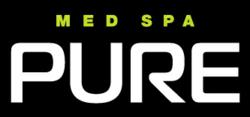 (PRWEB) July 17, 2012
Pure Med Spa offers a complete line up of services including laser hair and vein removal, Botox, Juvederm, VelaShape, Cellulite Reduction, Dermal Fillers, Lip Enhancement and a host of other anti-aging treatments. "We take great pride in our products and services which are all scientifically proven safe and effective," Jeff Nourse outlines the company's secrets for success.
With 450 people in attendance Servestock raised $90,000 for Serve a program for at-risk youth, and everyone here at Pure Med Spa was happy to help out this wonderful charity. "We are pleased to announce a donation for 2012 to Servestock, a total of $5000," says Jeff Nourse, President of Pure Med Spa. We all have a responsibility to the community, these funds will be going towards enabling more youth to change their lives through Serves innovative and proven programs, adds Jeff Nourse. "We hope to have a continuing relationship with this charity." Visit http://www.servecanada.org for more details.
Jeff Nourse is on of the pioneers in the medical spa industry in Canada. His focus on quality and dedication to pushing boundaries has made Pure Med Spa Canada's best and most trusted name. Pure Med Spa has six locations across Toronto and Greater Toronto Area. For more information call us at 416.487.7848 or email us at pr(at)purelaser(dot)com. For a list of services we offer please visit our website at http://www.purelaser.com