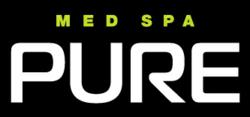 Toronto, Mississauga, Woodbridge, Burlington (PRWEB) August 02, 2012
Radiesse injectable filler is now available at Pure Med Spa. This semi-permanent injectable adds volume to faces and fills in deep facial folds and wrinkles for a natural, more youthful look by stimulating collagen production. Collagen makes skin firmer, more elastic, healthier and more youthful. By improving collagen production, Radiesse is not only effective at the time of treatment, but also continues to improve skin over time.
Radiesse lasts longer than other hyaluronic acid fillers, such as Juvederm or Restylane. In addition, Radiesse is widely used in non-surgical nose contouring. The unique, long-lasting properties of Radiesse make it an ideal solution to instantly straighten a cooked nose, add symmetry and uplift a drooping tip. While the results are not permanent, it is an amazing solution to correct problem areas when surgery is not an option.
"The vast majority of our Radiesse clients liked the achieved results," says Jeff Nourse, Pure Med Spa President. " Radiesse satisfies clients who want longer-lasting results but fewer treatments. The truly positive benefit of it is that one treatment lasts a year or longer depending on the area being treated."
The Radiesse injection procedure usually takes less than half of an hour and can be booked in any of our Pure Med Spa locations. It is performed by registered nurse-injector and supervised by the med spa's medical director. The each patient receives a complimentary consultation before the treatment.
"With Radiesse, we offer the most comprehensive anti-aging solutions in Toronto and GTA," continues Jeff Nourse. "Now our patients have a lot of wrinkle treatment options to choose from. Our experienced medical staff will be pleased to assist with the choice."
To try out Radiesse, please visit http://purelaser.com or call to book your complimentary consultation at 416-487-7848.
About Pure Med Spa
Pure Med Spa is a successful and growing provider of med spa services with any of our centers throughout Toronto GTA. Each Pure location offers services for men, women, and teens of all skin types, including laser hair removal, skin rejuvenation, Botox® Cosmetic and dermal fillers, fractional laser resurfacing, Velashape body contouring and teeth whitening, as well as, treatment protocols for acne, vein treatments and skin tightening. All treatments at Pure Med Spa are performed by licensed aestheticians, certified laser technicians and registered nurses, and are supervised by the clinics' medical director.