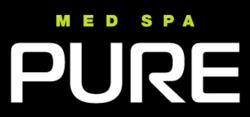 Toronto, Mississauga, Burlington, Woodbridge (PRWEB) August 24, 2012
"As we age, our skin loses elasticity, fine lines and wrinkles become more prominent and the firmness of our skin fades away."- comments Jeff Nourse President of Pure Med Spa.
TEOSYAL has been specifically designed to treat areas that require a boost of volume (cheeks, chin, under eyes). This treatment stems from the latest generation of dermal fillers based on hyaluronic acid.
"Lips can be difficult to treat because of their mobility and dense blood vessel network, so they require a specially developed product. Teosyal® Kiss is an exclusive, innovative gel formula to treat the sensitive area around the lips."- says Jeff Nourse President of Pure Med Spa.
Teosyal® KISS is a long-lasting, easy-to-inject product to treat the lips and the areas around the mouth. Teosyal® Kiss allows you to:

Reshape lip contours
Increase lip volume
Treat wrinkles around the mouth
Support lip corners
Rehydrate the lips
Teosyal® Ultra Deep- For Facial Volume
Teosyal® Ultra Deep is the first implant specifically designed to treat lost volume, deep wrinkles and folds in the skin. Teosyal® Ultra Deep allows you to:
Create Or Restore Facial Volume
Re-Sculpt Facial Contours
Treat Deep Wrinkles In Thick Skin
Erase Folds In The Skin
Correct Minor Ptosis
Restore The Face's Original Curves
The level of protein in TEOSYAL® is lower than 5 μg/mL which is one of the lowest protein contents on the market. This low protein content results in a reduced risk of hypersensitive reactions.
Jeff Nourse is on of the pioneers in the medical spa industry in Canada. His focus on quality and dedication to pushing boundaries has made Pure Med Spa Canada's best and most trusted name. Pure Med Spa has six locations across Toronto and Greater Toronto Area. For more information call us at 416.487.7848 or email us at pr(at)purelaser(dot)com. For a list of services we offer please visit our website at http://www.purelaser.com