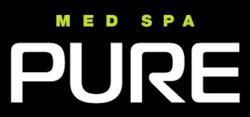 Toronto, Mississauga, Burlington, Woodbridge (PRWEB) July 31, 2012
President of Pure Med Spa, Jeff Nourse notes spider veins in particular are more likely to develop for women rather than men, and often this can be because their mother also had problems with her veins. He says they can also be attributed to excess estrogen due to taking the contraceptive pill, standing for long periods of time, or living a sedentary lifestyle. Being overweight also doesn't help, he adds, but it's certainly not the only cause. "Although they are usually not painful or pose any health risks, they can undermine the self confidence of many people."
Laser technology has become an important factor in the treatment of vascular deformities such as hemangiomas, port wine stains, and spider veins. Most clients require 2 to 3 treatments spaced over 3 to 6 months. "Laser vein removal can help to restore your skin to a more youthful appearance," says Nourse.
The treatment to remove spider veins doesn't take long – usually roughly 30 minutes. At first, a soothing gel is put on the area that the skin shall be treated on. The gel isn't just to make clients feel better, but also makes it easier to avoid skin injury from the whole procedure. Then, there is a hand piece, which is placed on the spider vein area, which needs to be treated on. A light then flashes several times onto the place where they want the spider vein therapy.
In addition, Laser vein removal does not break the skin, meaning there is no need for bandages, tapes or support stockings. "There is no down time, and people are able to return to full activities immediately after treatment," adds Nourse.
For more information of Pure Med Spa or to find out more about other spa locations in the Pure family, visit http://purelaser.com or contact Oxana Sergeeva by phone at 416.487.7848 or by e-mail at pr(at)purelaser(dot)com.