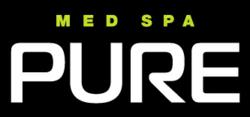 (PRWEB) August 14, 2012
Are eyelashes getting shorter, thinner, and lighter? As the eyelid ages, it also loses lash density. Lash follicles become dormant, or the active lashes become thinner. Pure Med Spa President Jeff Nourse Reveals how you can change all that with our summer special of $179 (reg $200) and get those sexy eyelashes you've always wanted.
Latisse eyelash application gives the users eyelashes that are fuller, longer, thicker, darker, and more luscious. It is sold with a sterile and disposable applicator. The Latisse solution contains an active ingredient called "Bimatoprost" that is well known for its ability to enhance lash growth. It is an FDA-approved drug that was earlier used to treat eye conditions like glaucoma and also to manage ocular pressure. Some of the inactive ingredients in Latisse solution include benzalkonium chloride, sodium chloride, sodium phosphate, dibasic, citric acid, and purified water.
LATISSE® solution is a prescription treatment for hypotrichosis used to grow eyelashes, making them longer, thicker and darker. Eyelash hypotrichosis is another name for having inadequate or not enough eyelashes.
"The need to use eye makeup such a mascara, eyeliners, or eye-shadows is often an inconvenience. With LatisseTM treatment you have the confidence to have the bright striking eyes in the morning when you just make up, on your vacation, or just days when you want to be naturally beautiful you. No more extensions." -says Jeff Nourse President of Pure Med Spa.
Jeff Nourse is on of the pioneers in the medical spa industry in Canada. His focus on quality and dedication to pushing boundaries has made Pure Med Spa Canada's best and most trusted name. Pure Med Spa has six locations across Toronto and Greater Toronto Area. For more information call us at 416.487.7848 or email us at pr(at)purelaser(dot)com. For a list of services we offer please visit our website at http://www.purelaser.com