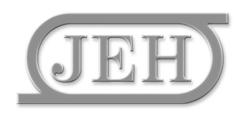 Having experience in various aspects of the oil and gas pipeline business, we know firsthand what is involved in large scale projects
Dallas, TX (Vocus/PRWEB) March 28, 2011
JEH Land Clearing, a professional land clearing business, is excited to announce their equipment services. JEH is now offering their top of the line Caterpillar D8T bulldozer for rent and sale. It's ideal for serious earth moving including digging tanks, ponds, or lakes. With the cutter blade attachment the cat D8T dozer could be used to remove mesquites in hard ground.
Founders Jim and EG Helzer know the importance of using proper equipment for projects. "Having experience in various aspects of the oil and gas pipeline business, we know firsthand what is involved in large scale projects," said Jim, "Our experiences allow us to offer quality earth moving equipment."
JEH Land Clearing offers competitive pricing as well. The hourly rate is $400 for a minimum of 4 hours. Daily rental is also available for $2,000; weekly, $8,000; and monthly, $20,000. These prices are without an operator. In order to maintain the quality of the equipment, all machines must be returned in like-new condition. Machines can either have the standard blade attached or a shear. In light of the recent tsunami in Japan JEH Land Clearing is selling their two 2010 CAT D8T dozers to help with the cleanup. They have low hours and are $800,000 apiece. FOB Texas. The dozers are available for immediate delivery.
Here's an example of a machine at work with a tree trunk removal.
Contact Allison Koester at JEH Land Clearing for more information.
About JEH Clearing
When our country began rapidly pursuing energy independence, Jim and EG Helzer saw an opportunity in 2005 to use their land management experience to fill a market need. Coming from an agricultural and ranching background, they aren't afraid of hard work. Jim and EG Helzer have a long history of growing and operating successful businesses and have acquired a large inventory of new equipment to maximize job efficiency. They know the value of qualified, experienced, ethical employees and place a high priority on finding and hiring the right men and women to get the job done. JEH Land Clearing would like to be your contractor of choice and added to your bid list.
# # #