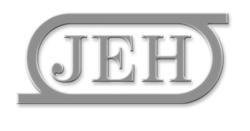 The great state of Texas should be in the forefront of these lucrative programs...
Dallas, TX (Vocus/PRWEB) February 22, 2011
JEH Stallion Station, a local equine service provider, is working in conjunction with Texas H.O.R.S.E. (Horse Organizations for Racing, Showing and Eventing) to encourage residents of Texas to contact their local legislators, asking them to allow slot machine gambling at Texas race horse tracks. Surrounding states such as Oklahoma, Louisiana, Arkansas and New Mexico have already supplemented their gaming and equestrian industry by including slot machines at every horse track, and the effect has been felt by business owners and horse owners alike in Texas.
"I am a full time horseman and it is my sole source of income. Being a Texas Horseman it is extremely frustrating for me to see other states offering huge incentives for their state bred programs which hurts our markets here," writes Shane Plummer of Fort Worth. "The great state of Texas should be in the forefront of these lucrative programs as the horse industry and horse economy is so large here. We should be leading the way and not taking up the rear."
Citizens are encouraged to write their local legislator, sign a petition or become involved in local grassroots campaigns. People interested in more information can contact JEH Stallion Station or Texas H.O.R.S.E. directly.
About JEH Stallion Station
Founded by Jim and Marilyn Helzer, JEH Stallion Station is one of the premier equine services providers in Texas, New Mexico, and Oklahoma. They are focused on services ranging from providing all health and nutritional needs for your horse, to breeding and care, to embryo and oocyte transfer. For more information on JEH Stallion Station, visit http://www.jehstallionstation.com.
###