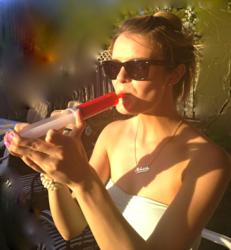 Squeeze A Shot's Jello Shooter Syringes have changed the image of my business and increased my alcohol revenues 10 fold, a great face lift club for the upcoming summer months.
(PRWEB) June 10, 2013
Amplifying a bar's/club's marketing strategy can include incorporating a fun way to consume alcohol, such as Squeeze A Shot's Jello Shooter Syringes.
Squeeze A Shot now offers a diverse range of products that are perfect for any venue. Their flagship product is the new arrival of Jello Shooter Syringes. This will revolutionize the way that bar/club patrons take shooters.
What is a Jello Shooter Syringe? A 2 ounce vessel that holds 0.75 ounces of alcohol and 1.25 ounces of flavored jello. The product is an upgrade from jello shots which are a classic party favorite. A Jello Shooter Syringe uses pressure from the syringe's plunger to ensure all of the jello shooter mixture is squeezed out!
Aside from being incredibly fun – Jello Shooter Syringes are a great marketing strategy as well as a high revenue item.
Social media marketing has now become the forefront of businesses, especially for bars and clubs. Potential customers visit social media websites like Facebook and Twitter to find out what upcoming events will be hosted at the venue. These potential customers browse through photographs to gauge whether they want to visit the venue! By portraying a fun atmosphere through social media, establishments will 100% attract more people to a venue.
Jello Shooter Syringes are a perfect addition for social media success, for any venue. Events can be created around the Jello Shooter Syringes, special drink mixtures can be featured in the Jello Shooter Syringes, and lots of pictures will be taken using the fun and unique product. Jello Shooter Syringes can come branded with your party, event, or venue's name. These branded pictures will be floating all over social media – reinforcing a brand and increasing exposure to a targeted market.
When this product is purchased in bulk, the cost per unit is extremely low, making profit margins high! Profits of 400%-1000% are guaranteed.
Squeeze A Shot also offers signs, LED trays, displays, branding options, and much more.
A club owner reviewed the product as "Squeeze A Shot's Jello Shooter Syringes have changed the image of my business and increased my alcohol revenues 10 fold, a great face lift for my club for the upcoming summer months." A representative from Squeeze A Shot commented "We can customize our services/products for our customer's needs and create a promotional campaign exclusive to them."