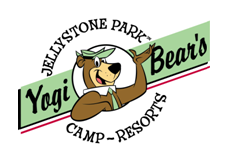 Leisure Systems also plans to continue to grow the Jellystone Park chain this year
Milford, OH (Vocus/PRWEB) March 29, 2011
Yogi Bear's Jellystone Parks experienced significant revenue growth in 2010 as a result of increased occupancies, successful cross marketing promotions with Warner Bros.' "Yogi Bear" movie, and the addition of seven new campgrounds to the Jellystone Park chain.
Same park revenue was up 6 percent in 2010, compared to a year earlier, while the addition of seven new campgrounds increased overall revenue by 11 percent, said Rob Schutter, COO of Leisure Systems Inc., which franchises Yogi Bear's Jellystone Park Camp-Resorts.
Jellystone Park business levels should continue to increase this year, Schutter said, citing the continuing promotional benefits of the Yogi Bear movie, which will be available on DVD March 22nd, as well as new camper incentives for the Club Yogi Rewards program and an expanded merchandise line that now boasts nearly 400 items. Leisure Systems also plans to continue to grow the Jellystone Park chain this year, Schutter said, noting that four additional parks have joined the chain since January.
Schutter presented the business update during Leisure Systems' Spring Conference, which took place March 8th to 10th at the Embassy Suites Hotel in Covington, Ky. The three-day event included roundtable discussions on new park management and marketing ideas as well as instructive sessions on ways to motivate teen workers as well as the CARE recreation training program.
John Ellison, Leisure Systems' Vice President of Operations, provided two days of training for managers of aquatic facilities as part of the National Recreation and Park Association's Aquatic Facility Operator Certification Program. The AFO program is fast becoming the leading training program for pool operators and aquatic facility managers in the United States.
Guest speakers included representatives of Leave No Trace, the Boulder, Colo.-based non-profit organization that develops educational programs designed to help children and adults take better care of the environment, as well as Gregg Cantalano, the "physician of phun," who talked about new ideas on recreation for children, teens and families.
About Yogi Bear's Jellystone Park™ Camp-Resorts
Launched in 1969, the Jellystone Park system now boasts 75 campgrounds with more than 15,000 campsites in 30 states and three Canadian provinces. Its
Camp-Resorts are among the best family campgrounds in the industry with a quality
reputation for being fun, friendly, clean and customer service-oriented parks.
Additionally, each Jellystone Park is themed with Yogi Bear elements providing instant recognition and consumer appeal. It is truly a place "Where You Camp
With Friends."®
Yogi Bear's Jellystone Park Camp-Resorts are franchised through Leisure Systems, Inc. (LSI), a wholly owned subsidiary of The Park River Corporation, Cincinnati, Ohio. For more information, visit http://www.campjellystone.com.
# # #