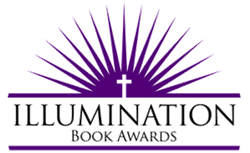 Our awards shine a light on the books that enrich and inspire today's Christians in all aspects of their faith.
TRAVERSE CITY, Mich. (PRWEB) March 11, 2019
Jenkins Group proudly announces the 6th Annual Illumination Book Awards, honoring today's best Christian books. This year's winners are made up of authors and some of the most respected names in publishing. Illumination Award winners offer guidance, insight, and support for those seeking to become closer to Him. As many Christians have entered the season of Lent, their messages are even more relevant during this time.
Christians, especially during Lent, strive to better themselves and live the life God wants for them. In Note to Self: Your Guide to Creating a More Spiritual Life, Charles LaFond reflects, "Silence offers me the opportunity to look at my life, which can be hard work. Some things I do and say, I do not want to see... And God will, sometimes, through the Holy Spirit, use a pointer to highlight what is lovely and what stinks." Silence is the first step LaFond recommends when writing a Rule of Life, which he sees as tools to "keep us on the path we want to take."
Many Christians during Lent, also attempt to live a healthier life. In God's Plan for Wellness, Kathleen LeSage writes, "There is something about being in nature that heals us. Without the hum of electronics and the blue screens of our computer and phones, we can step outside and rejuvenate. Just like David, God can lead us beside the still waters to restore our soul." LeSage goes on to explain how the Bible clearly demonstrates a plan to live a healthier life using examples from Scripture.
"Even the most mundane events can reveal the presence of grace and the call to respond. All that is required is the patience to look deeper," Barbara Lee writes in God Isn't Finished with Me Yet. In it she offers a path for more senior people to still be of service to God, even if they are not sure about their place in the world any longer. In this time of reflection, her book serves as a reminder that it is never a bad time to reevaluate how we exercise our faith and how it can guide us all.
In The Prayer List, Jane Knuth shares stories of the different ways families of pray together in their own community. The title comes from a list Knuth's grandmother brought from Ireland; a list of family needing prayers for illness or troubles that was to be prayed for every day until God answered. Prayers in these stories helped people in expected and unexpected ways like finding common ground, finding answers, and, even for the author herself, bringing comfort in trying times. "I am struck by how often the conclusion of these stories was similar. No matter how heart wrenching— especially when prayers seemed to go unanswered— the ultimate realization for many people was: "And I knew it was okay." By this they did not mean that everything was back to the way it had been, nor did they mean that their prayers had been answered perfectly."
The Illumination Awards embrace all Christian books from followers of many denominations. No matter what path someone follows, these books will help guide them "Faith is both deeply personal and often communal. This year's Illumination winners feature everything from personal stories of faith to guidebooks for churches to better reach their flocks." says awards director Amy Shamroe. "Our awards shine a light on the books that enrich and inspire today's Christians in all aspects of their faith."
To learn more about how the Illumination Book Awards recognize and promote the year's best Christian books and the authors and publishers who make them possible, visit http://www.illuminationawards.com