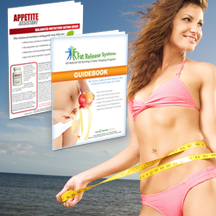 After celebrity actress Jenna Fisher announced she has lost her pregnancy weight, True Healthy Products reveals a new offer for those looking to improve their health.
(PRWEB) November 09, 2012
Following Jenna Fisher's post baby weight loss, all natural nutrition company True Healthy Products has announced a new initiative designed to assist those looking to improve their health and lose weight. After giving birth to her son, The Office star set her weight loss goal and has been working vigorously to achieve it. Fisher recently announced she has met her goal, dropping all of her pregnancy weight.
Jenna Fisher is an inspiration to others by setting a weight loss goal and working to achieve it. True Healthy Products commences this new effort hoping the new information will help those struggling to obtain a more healthy lifestyle and lose weight. The company hopes that anyone aiming to improve their health will look over the new free weight loss guides being launched at http://www.truehealthyproducts.com/weight-loss-reports.
Dieters prompted by Fisher's success can access these free nutrition and diet guides at http://www.truehealthyproducts.com/weight-loss-reports. These new informational reports will help the user with weight loss, diet, and nutrition and are available free of charge. They will also feature additional resources that anyone can use when looking for weight loss assistance.
True Healthy Products is a nutrition company dedicated to offering the best customer service and latest products that range from all natural sports nutrition supplements, healthy dark chocolate, weight loss programs, revolutionary skin care and whole food vitamin supplements.
For more information visit: http://www.truehealthyproducts.com
Contact:
True Healthy Products, LLC
2460 North Courtenay Parkway, Suite 210
Merritt Island, FL 32953
888.400.2920