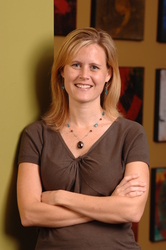 These women represent some of the finest business leaders in the Bay area.
Tampa, FL (PRWEB) July 9, 2010
Jennifer Bakunas, President & CEO of Magnetic, has been named among the finalists for BusinessWoman of the Year for the Tampa Bay Business Journal. Bakunas ranks among sixty candidates from a variety of industries and is one of only six women selected in the Technology category.
The Tampa Bay Business Journal assembled a panel of independent judges to select finalists. This year was one of the most competitive yet, with over 300 nominations. "It's truly an honor to be included on this list again," said Bakunas, "These women represent some of the finest business leaders in the Bay area."
Bakunas earned a place in the Technology category for her outstanding leadership of one of Tampa's premier web development companies. As Magnetic's President & CEO, Bakunas pairs decisive leadership and strong business acumen with extensive expertise in web design and development. Her pioneering vision has been one of the key forces propelling Magnetic to the forefront of the industry.
"Since taking on the role of CEO, I've had opportunities to grow both as a business leader and as an expert in new technologies. It's been a challenge and a privilege to lead Magnetic as we have grown throughout the years," said Bakunas. Being nominated for TBBJ's award underlines Bakunas' dedication to excellence and commitment to exceptional leadership.
TBBJ has recognized outstanding business women in the Tampa Bay area since 2004. This year, TBBJ will announce the winners of each category on August 20, 2010, at a gala event at the Grand Hyatt Tampa Bay.
About Magnetic
Based in Tampa, Fla. and founded in 1997, Magnetic is a full-service web design and development firm that helps businesses reach their full web potential through strategic consulting, custom web design and development, e-commerce solutions, database integration, content management, systems integration, internet marketing and hosting. Named the 2007 Small Business of the Year by the Greater Tampa Chamber of Commerce, Magnetic offers both business and technical expertise to help medium- and large-size businesses achieve greater profitability and sales through the Internet. For more information on Magnetic, please visit http://www.magnetic.com.
###