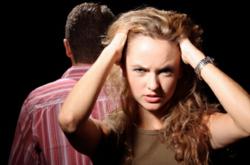 As reported in the "Los Angeles Times," "The study found that women … tended to be more irritable and less positive with their spouses after a bad night's sleep."
Houston, TX (PRWEB) July 19, 2011
With Jennifer Lopez and Marc Anthony shocking the country with their Divorce revelations, many arguing couples are wondering if they could be facing a similar threat. Unhappy couples will want to eliminate as many external factors as possible. One issue that can be addressed was reported by University of Pittsburgh's School of Sleep Medicine on June 14th, "The findings suggest a wife's prolonged inability to sleep predicts her own and her husband's marital interactions, which tend to be more negative and less positive."
Now Home and Bedroom, an online retailer of quality discount bedroom furniture, has uncovered a unique ways for husbands to put an end to such situations. They encourage feuding couples to try a new mattress before calling in the marriage counselors or divorce attorneys. As reported in the "Los Angeles Times," "The study found that women … tended to be more irritable and less positive with their spouses after a bad night's sleep."As a result, eliminating frequent bad moods may be as simple as replacing an old, worn-out mattress with a new one.
With a reputation for quality sleep, a Beautyrest World Classic Mattress or a Simmons Classic Mattress would be good choices to banish foul-mood mornings, and to make this easier for couples, Home and Bedroom Furniture is offering the Simmons Beautyrest Mattress Line at a 5% discount from their already discounted pricing.
But the good news doesn't stop there. Husbands who splurge on a new mattress might find themselves enjoying some other benefits in addition to a more pleasant wife. According to the World Association of Sleep Medicine (WASM), "sleep problems add up to a global epidemic that affects 45% of the world's population. … This can lead to diabetes, cardiovascular disease, obesity and depression, and other chronic diseases."
The United Press International also recently reported, "Key to good life: A good night's sleep." The principle investigator of the study, whose findings were presented at the 25th Anniversary Meeting of the Associated Professional Sleep Societies LLC in Minneapolis, stressed, "It was surprising to see that sleeping less than 6 hours and more than 9 hours is associated with a similar decrease in quality of life and increase in depressive symptoms."
Home and Bedroom contends that the cost of a new mattress is a small price to pay for important improvements in bad moods, disease, excess weight and depression. However, purchasing a new mattress from a discount online retailer can make even that minor cost an easier pill to swallow. Simmons World Class Mattresses have more Pocketed Coil springs and advanced designs to bring higher levels of motion separation, conformability and back support. Beautyrest Classic Mattresses enhance motion separation while conforming to the body's unique shape. Both can be purchased via the Internet at prices up to 50% less than retail.
To reduce marital tension and ensure a good night's sleep at an affordable price, visit the Simmons Beautyrest showcase at Home and Bedroom (http://www.home-and-bedroom.com/). For more information on how to infuse a contentious marriage with some sunny-side-up pleasantry, contact Home-and-Bedroom's Ben Weissman at bweissman(at)home-and-bedroom(dot)com
###