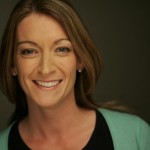 FB Fast Start has been designed to leverage the knowledge they have by applying it to Facebook advertising
(PRWEB) June 13, 2011
Marketing and public relations consultants have always been relied upon to deliver cutting-edge solutions that keep their clients ahead of the competition. However, according to Facebook PPC (pay per click) advertising aficionado Jennifer Sheahan, most have dropped the ball when it comes to social media marketing. To remedy this, she has just launched 'FB Fast Start', Facebook marketing training just for advertising and marketing consultants.
"I'm not teaching marketers about marketing or public relations - that is where their expertise already lies. FB Fast Start has been designed to leverage the knowledge they have by applying it to Facebook advertising," explained Ms Sheahan.
The Opportunities
There can be little doubt that social media platforms, most particularly Facebook, provide an unparalleled opportunity for businesses to target niches with laser-like precision. It is certainly no coincidence that advertisements that are appropriate to a user's geographic and personal demographic appear down the right hand side of their Facebook page.
And it is this very ability to reach clearly defined niches that makes Facebook advertising, according to Ms Sheahan, so valuable.
"The internet has given businesses the ability to reach markets way beyond their town, state or country," says Ms Sheahan. "But even more exciting is that by using a comprehensive strategy that includes Facebook marketing, it is so easy to find, and tap into, profitable niches."
"The flexibility and ease of implementing a different Facebook PPC campaign per product per demographic has to be seen to be believed."
Facebook Advertising Training for Consultants
Through her business, FBAdsLab, Jennifer Sheahan has been coaching some high level offline and online marketers in the intricacies of Facebook marketing. The concepts, she says, are quick to grasp, but there are definite strategies that should be employed to ensure the best conversions are obtained for the least amount of money.
Already offering two levels of coaching and a completely done-for-you service, Ms Sheahan has now introduced a coaching and consulting program for experienced marketers only - particularly advertising and marketing agencies and consultants.
Go Straight To The Expert
Agencies and consultants who are time-challenged can still deliver their clients high level Facebook PPC advertising options without undertaking training, by outsourcing individual projects to FBAdsLab. In this way they are able to see the results first-hand before investing in training their own staff to manage what will become an increasingly important part of their product offering.
To learn more about about Jennifer Sheahan's 'FB Fast Start' Facebook advertising training for consultants and advertising professionals, visit http://www.fbadslab.com/faststart/
About FBAdsLab.com
FBadsLAB is a full-service ad agency specializing in Facebook PPC ads.
Founded in 2010 by Jennifer Sheahan, the FBAdsLab has been helping all businesses – big and small, in a variety of niches to perfect their Facebook ad campaigns.
Throughout years of Pay Per Click (PPC) advertising success and strategy development, Jennifer has amassed a wealth of information, refined techniques and technical know-how. It is this experience that she has drawn upon to develop the unique and very effective service that is FBadsLAB.
With FBadsLAB, Jennifer and her team invite you to choose the approach that best fits your needs, budget, and business model: Training, Coaching or Campaign Management.
###