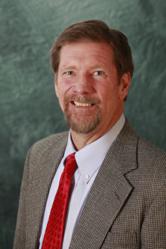 The products we are developing for the Jensen Stormwater line will have a significant and possitive impact on the environment.
Sparks, NV (PRWEB) August 31, 2011
Jensen Precast is pleased to announce the recent hiring of Ron Anderson, P.E., Civil Engineer, to head up their newly created storm water division, Jensen Stormwater BMP/LID Systems. The additional products will address such issues as storm water pre-treatment; trash, debris, and hydrocarbon removal; rainwater harvesting and reuse; evapotranspiration; bioretention; channel stabilization; and other stormwater related issues.
Mr. Anderson is a 35-year member of the American Society of Civil Engineers (ASCE), a member of the Environmental & Water Resources Institute (EWRI), a certified Nevada Environmental Manager, holds two Environmental Protection Agency (EPA) certifications, and is a consulting engineer specializing in water, waste water and environmental consultation. His experience includes work for governmental and private clients, as well as industries in California and Nevada.
Jensen Precast's interest in storm water capture and treatment began in 1998 when the company made a commitment to design the ultimate storm water treatment system. A research and development team comprised of some of the country's leading experts in the field storm water mitigation was assembled. The resulting product was named StormVault. The unprecedented patented design of StormVault continues to provide storm water capture and treatment that surpasses expectations.
"We've been wanting to develop additional storm water products for some time," says Don Jensen, Founder and CEO of Jensen Precast. "Ron is going to be a huge asset to the company. He brings a wealth of knowledge and enthusiasm in his area of expertise and we are extremely happy to have him on board."
The Stormvault R&D team consisted of Jonathan E. Jones, P.E., Andrew Earles, Ph. D., Mark Van Nostrand, P.E., and John O'Brien from Wright Water Engineers Inc.; Dr. Steve Abt, P.E., Director of Hydraulics Laboratory, Colorado State University, Department of Civil Engineering; Shaw L. Yu, Ph. D., and Elizabeth Fassman, M.S., University of Virginia, Department of Civil Engineering; and Ben R. Urbonas, P.E., Outside Technical Reviewer & Advisor for Urban Watersheds.
Jensen Precast, founded by Don Jensen in 1968, is one of the largest independently owned precast concrete manufacturing companies in the United States. With corporate headquarters in Sparks, NV, Jensen Precast has 12 production facilities throughout the Southwest and Hawaii. The company's list of products boasts over 1,500 items.
###