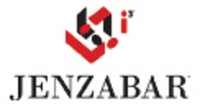 This further marks Jenzabar's growing influence with colleges and universities outside North America.
Boston, MA (Vocus) October 19, 2007
Jenzabar, Inc., the leading provider of software, services and strategies for higher education, announced today that The American University of Rome (Italy) has licensed Jenzabar's EX Enterprise Resource Planning (ERP) solution, Jenzabar's Internet Campus Solution (JICS), and Jenzabar's Learning Management System (Jenzabar LMS). The Jenzabar solutions will replace a disparate group of legacy systems.
Facing the need to support continued growth and the desire to enhance services to students, faculty, staff, and other constituents, The American University of Rome (AUR) engaged in a year-long evaluation of technology solutions, which led them to the selection of Jenzabar as their new technology partner. The driving factors behind their decision to select Jenzabar were the company's strategic approach to Total Campus Management™, the strength of the JICS portal environment, the tight integration of Jenzabar's applications, the inclusion of Jenzabar's full-function LMS, and the company's well-established approach to implementation and support.
"AUR needed an integrated software solution to sustain its continuous growth and enhance the services to its constituents," comments Rosa Fusco, AUR Director of Computer Services. "Jenzabar's campus-wide solutions met all of our requirements."
AUR Provost Richard Resch adds that the University was "particularly impressed with Jenzabar's professional and user-friendly approach, and the company's ability to understand the unique constraints of working in another culture."
"We are extremely pleased that The American University of Rome has turned to Jenzabar as a partner for the latest technology, and we are very excited to welcome them into the Jenzabar family of client institutions," Jenzabar Chairman and CEO Robert A. Maginn comments. "This further marks Jenzabar's growing influence with colleges and universities outside North America." Recent Jenzabar wins include Polytechnic University of Puerto Rico and Instituto Tecnológico de Santo Domingo (Dominican Republic).
Originally founded to help educate American students in specialized areas of Italian culture, today the University offers six Bachelor degrees and two Associate degrees, with majors in four liberal arts disciplines (Art History, International Relations, Italian Studies and Interdisciplinary Studies) and two pre-professional programs (Communication and Business Administration). AUR also hosts study-abroad students from American colleges and universities for year-long, semester and summer programs. The University is home to a highly diverse student body representing more than 30 countries and employs an international faculty and staff.
About The American University of Rome
The American University of Rome (AUR) is a private, independent American institution of higher education in Rome, Italy, offering liberal studies and professional courses in an international environment that promotes cross cultural understanding. The University offers American degree programs primarily to undergraduate students. Founded in 1969, The American University of Rome is the oldest degree-granting American university in Rome. AUR is a coeducational university offering undergraduate degrees in six disciplines.
AUR is accredited by the Accrediting Council for Independent Colleges and Schools (ACICS) in the United States and is licensed by the Educational Licensure Commission of the District of Columbia (Washington, DC, USA). AUR is incorporated in the District of Columbia as a nonprofit corporation.
About Jenzabar, Inc.
Jenzabar, Inc. is a leading provider of enterprise software and services developed exclusively for higher education. With more than 35 years of combined experience offering technology solutions to colleges and universities, Jenzabar is the trusted partner of choice to over 700 campuses worldwide, including private liberal arts, state, and community colleges and business, medical, law and other graduate schools. Jenzabar is headquartered in Boston, Massachusetts, with regional offices located across the United States. For further information, please visit http://www.jenzabar.net.
Jenzabar, Jenzabar.com, i3 and Total Campus Management are trademarks or registered trademarks of Jenzabar, Inc. All other company/product names and service marks may be trademarks or registered trademarks of their respective companies.
# # #