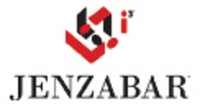 Institutions of higher education and industry-leading organizations alike are recognizing the community-building power that JICS can offer a college or university
Boston, MA (Vocus) June 17, 2008 -–
Jenzabar, Inc., a leading provider of software, services and strategies for higher education, announced today that 11 institutions of higher education selected Jenzabar's award-winning Internet portal during Q1 and Q2 2008. Jenzabar's Internet Campus Solution (JICS) will connect students, faculty, and staff by extending the campus community online.
Among the higher education institutions that have chosen JICS are Avila Institute, Campbellsville University, Elizabethtown College, Green Mountain College, Goshen College, Molloy College, Naropa University, Northwestern College, Ohio Wesleyan University, Peace College, and Penn Highlands. The schools chose JICS to help foster strong relationships with constituents, ranging from prospective students to alumni and donors.
JICS recently won an IMS Global Learning Consortium Learning Impact Award, receiving a bronze award and a best in category award as "Best Enterprise Learning Administrative Platform." Previously, JICS won a Software & Information Industry Association 2006 CODiE Award as Best Postsecondary Education Portal.
The JICS campus portal connects candidates, students, alumni, faculty, and staff to an institution's database at any time and from any Internet browser. JICS offers a single point of access to Web-based self-service, e-learning, communications, and community-building applications. Constituents have secure 24x7 access to role-specific content, from administrative records and reports to personal e-mail and calendars, from chat rooms to online exams. Flexible, customizable and extremely scalable, the JICS portal is tightly integrated with Jenzabar's administrative systems, including student information and business office systems.
"Institutions of higher education and industry-leading organizations alike are recognizing the community-building power that JICS can offer a college or university," said Robert A. Maginn, Jr., Jenzabar Chairman and Chief Executive Officer. "Enhancing online services, strengthening constituent affinity for the institution, and offering efficient communications through the Web are powerful ways for any school to increase constituent satisfaction and loyalty. JICS is that priceless tool that will help schools distinguish themselves in a competitive environment."
About Jenzabar, Inc.
Jenzabar, Inc. is a leading provider of enterprise software and services developed exclusively for higher education. With more than 35 years of combined experience offering technology solutions to colleges and universities, Jenzabar is the trusted partner of choice to more than 700 campuses worldwide, including private liberal arts, state, and community colleges and business, medical, law and other graduate schools. Jenzabar is headquartered in Boston, Massachusetts, with regional offices located across the United States. For more information, please visit http://www.jenzabar.net.
Contact:
DeeDee Rudenstein, Jenzabar, Inc.
617-492-9099 ext. 365
DeeDee.Rudenstein(at)jenzabar.net
Jenzabar, Jenzabar.com, i3 and Total Campus Management are trademarks or registered trademarks of Jenzabar, Inc. All other company/product names and service marks may be trademarks or registered trademarks of their respective companies.
###