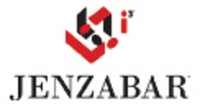 Over the last year, Jenzabar has solidified its strategy for addressing enrollment, retention, and advancement success rates at our client institutions
Boston (Vocus) January 29, 2009
Jenzabar, Inc., a leading provider of software, services and strategies for higher education, announced today that 111 higher education institutions either purchased, upgraded, or implemented Jenzabar software solutions during 2008. Jenzabar technology solutions are designed to support institutional success by optimizing administrative operations and businesses processes campus-wide, and delivering enhanced constituent self-service, resulting in higher enrollment, retention, and advancement rates.
The 2008 purchases and implementations include new customers who have adopted Jenzabar systems as well as client institutions who have chosen to migrate to or add onto existing Jenzabar systems. The software solutions are serving institutions with student bodies of all sizes, ranging from large public and private colleges, universities and graduate schools to smaller specialty institutions, community colleges and two-year institutions in both the non-profit and for-profit sectors. Products sold during 2008 included Jenzabar CX, Jenzabar EX, Jenzabar Non-Traditional System, Jenzabar's Internet Campus Solution, Jenzabar's Learning Management System, and Constituent Relationship Modules.
Jenzabar added 17 new client institutions in 2008, including Brigham Young University-Idaho (BYU-Idaho), the largest private university in Idaho with more than 13,000 students enrolled in winter 2008. Affiliated with The Church of Jesus Christ of Latter-day Saints, the four-year private university is located in Rexburg, Idaho, and offers both baccalaureate and associate degrees, integrated degrees, and internships tailored to fit students' interests. BYU-Idaho selected Jenzabar's Total Campus Management™ solution, including Jenzabar CX, Jenzabar's Internet Campus Solution (JICS) and Jenzabar Non-Traditional System (Jenzabar NTS).
Southeastern Illinois College, an accredited public two-year community college, selected the Jenzabar EX Enterprise Resource Planning system and Jenzabar's Internet Campus Solution (JICS) to enhance student service by enabling online advising. Currently serving approximately 5,000 students annually and located near Harrisburg, Illinois, Southeastern offers a comprehensive list of programs, including several which are unique in the region and nation, such as Game Preserve Management and Diesel Technology.
Among the higher education institutions implementing a Jenzabar product last year was Columbia International University. The private higher education institution, located in Columbia, South Carolina, recently implemented Jenzabar EX, an enterprise resource planning system offered on the Microsoft® SQL Server platform. The administrative system is now serving approximately 350 employees and 1,000 students campus-wide.
"I have been in the business for over 30 years, and this implementation was by the far the easiest and smoothest I have ever experienced," says Michele Branch-Frappier, Director of Information Technology Services at Columbia International University. "With perseverance and persistence, our Jenzabar project manager, trainers and consultants walked us through the very difficult process of making the necessary changes in both our software and our system processes."
The Jenzabar corporate strategy concentrates on developing the financial backbone of institutions of higher education by increasing the rate of enrollment, retention, and advancement through consultative services that support Jenzabar technology solutions. Jenzabar remains exclusively dedicated to the higher education industry, committing all of its resources to helping client institutions align their technology with their mission and strategies, optimize their performance, and achieve their institutional goals.
"Over the last year, Jenzabar has solidified its strategy for addressing enrollment, retention, and advancement success rates at our client institutions," says Robert A. Maginn, Jr., Jenzabar Chairman and Chief Executive Officer. "The growing demand for IT-based services across the industry, especially through the Web, has increased the reliance on effective, cost-efficient software and its impact on institutional success. As partners in our customers' success, we will continue to ensure that our client institutions are making the most of their technology solutions and do all we can to support their efforts to achieve operational excellence."
Other 2008 highlights included the presentation of an IMS Global Learning Consortium 2008 Learning Impact Award to Jenzabar's Internet Campus Solution (JICS), the addition of new social networking capabilities to JICS, and the announcement of Jenzabar's Retention Management System.
About Jenzabar, Inc.
Jenzabar, Inc. is a leading provider of enterprise software and services developed exclusively for higher education. With more than 35 years of combined experience offering technology solutions to colleges and universities, Jenzabar is the trusted partner of choice to more than 700 campuses worldwide, including private liberal arts, state, and community colleges and business, medical, law and other graduate schools. Jenzabar is headquartered in Boston, Massachusetts, with regional offices located across the United States. For further information, please visit http://www.jenzabar.net.
Contact:
Carina Ganias
Public Relations Specialist
Jenzabar, Inc.
617-492-9099 ext. 365
Jenzabar, Jenzabar.com, i3 and Total Campus Management are trademarks or registered trademarks of Jenzabar, Inc. All other company/product names and service marks may be trademarks or registered trademarks of their respective companies.
###