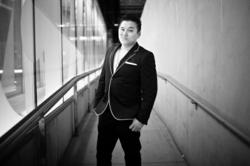 Racial stereotypes can be a difficult obstacle for many of our clients to overcome. Perceptions that Asian men are small, misogynistic, effeminate and asexual can make it extremely difficult for Asian Men.
Los Angeles, CA (PRWEB) March 08, 2012
ABC Nightline features dating coach JT Tran the 'Asian Playboy', who shows Asian men how to overcome racial stereotypes, build confidence, and establish longer lasting relationships through the "ABCs of Attraction". Jeremy Lin could learn some moves from Asian Playboy. The Asian Playboy has built his global dating business the "ABCs Of Attraction" on producing dating seminars, geared specifically to coach and teach Asian Men "How to Date".
In March 2012, the Asian Playboy was interviewed by JuJu Chang of ABC Nightline. In the ABC Nightline Interview, the Asian Playboy talked about how he started off his dating career unsuccessfully with the ladies, mostly due to the typical Asian Stereotypes of having good grades, but poor social skills, yet he has become super successful by apply his systematic engineering skills and background to the dating world and has developed a system that he trains his students with called the "ABCs of Attraction".
Click Here to Read ABC's Nightline's Interview with JT Tran the "Asian Playboy' http://abcnews.go.com/Entertainment/asian-playboy-teaches-asian-men-racial-stereotypes-build/story?id=15492665
The Asian Playboy said "Racial stereotypes can be a difficult obstacle for many of our clients to overcome. Perceptions that Asian men are small, misogynistic, effeminate and asexual can make it extremely difficult for men to truly believe that they can have any woman that they want because they feel as though the odds are already stacked against them, regardless of what they do or say. I help my students overcome these stereotypes in a number of ways, primarily by leading by example."
The Asian Playboy is the leading authority on dating for minority men, and is considered to be the most hardcore and effective dating boot camp instructor in the business. Since the launch of his career as a pick up artist, he has reached a number of significant milestones, which have secured his position as a leader in the PUA community. He is the founder of one of the longest running and most widely read seduction arts blogs in history, which recently surpassed more than two million site visits. He is also the author and producer of several e-books, DVDs and CDs, and other multi-media personal coaching resources. Additionally, he has provided thousands of hours of training and coached students in 20 cities on five continents.
With record successes under his belt, the Asian Playboy's reach is expansive, and only matched by his level of success at helping Asian and other ethnic men achieve their dreams of meeting, attracting and connecting with the women of their dreams. Each day, his students become more confident and determined individuals, and reach new levels of success in all areas of their lives using the tools, resources and knowledge that he has shared with them.
If your an Asian Male, attend one of these upcoming ABCs of Attraction events.
ABCs of Attraction Los Angeles Bootcamp April 6-9, 2012 http://abclosangeles2012-b.eventbrite.com/
ABCs of Attraction New York Bootcamp April 13-16, 2012 http://abcnyc2012-b.eventbrite.com/ 
About JT Tran and the ABCs of Attraction as featured on VH1's hit reality series, "The Pick Up Artist" and in AsianWeek, D Magazine, Nichi Bei Times and Entrepreneur... Founded by JT Tran, the Asian Playboy and the World's Greatest Asian Pick Up Artist, the ABCs of Attraction is the first and most successful indie pick up company in the world. The company offers programs and resources based on its trademark holistic pick-up methodology. While the company works with men of all ethnic backgrounds, the ABCs of Attraction has earned a reputation as the world"s #1 Dating and Pick Up Program for Asian Men.
Since its launch in 2005, the ABCs of Attraction has been taught at Harvard University, Yale University, the University of Chicago, and the Wharton School of Business at the University of Pennsylvania and helped thousands of men worldwide improve social skills and lead more fulfilling and rewarding lives. The company offers a wide range of events, tools and techniques specifically designed to help men woo, court, date and seduce women. From developing and improving game to changing one"s manner of dressing to convey sexuality, the ABCs of Attraction delivers full proof methods to help men of all ethnicity improve their love lives.
The ABCs of Attraction facilitates seminars and boot camps across the globe. In fact, the company"s intensive, results-driven boot camp is the highest rated boot camp in the seduction and pick up artist community. In addition to live events, the company also offers informative, instructional e-books, DVDs, CDs and other multi-media resources.
One of the keys to the ABCs of Attraction's success is its dynamic and world-renown staff of coaches and instructors. Among the company"s notable staff members are Gareth Jones, Johnny Wolf, Sarah Ann the Wing-Girl, Ozzie a.k.a. The Latino Gentleman, Mike Smooth and William, editor of Better Asian Man. ABCs of Attraction staff members are regularly booked for speaking engagements at some of the world's leading colleges, universities and conferences.
Contact:
ABC of Attraction
JT Tran 888-689-4263
media (at) abcofattraction (dot) com.
http://www.abcsofattraction.com Website
http://www.facebook.com/asiandatingcoach Facebook
http://twitter.com/#!/theasianplayboy Twitter