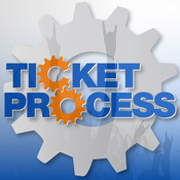 It is wise for people interested in securing tickets to one or more of these five shows to go ahead and pay a visit to TicketProcess.com before the fever and anticipation builds up and the options begin to disappear.
(PRWEB) July 31, 2012
Comedic legend Jerry Seinfeld wove himself into the fabric of American culture over the course of the 1980s and 90s by way of a smooth delivery and a razor sharp wit. His last Broadway tour was all the way back in 1998, and many of his fans assumed that they had seen the last of the Big Apple-based performer. Thankfully, he recently announced a five-show tour that will visit each of New York City's boroughs, and Ticket process recently procured a large inventory of Jerry Seinfeld tickets.
The tour will kick off on Thursday, October 4th at the Beacon Theater in New York, New York. The tour stays on the Thursday schedule for the next four weeks, visiting Lehman Concert Hall in The Bronx on the 11th, Colden Auditorium in Queens on the 18th and St. George Theater in Staten Island on the 1st of November before wrapping up at The Walt Whitman Theater in Brooklyn on the 8th of November. The five shows will allow many fans of the 58-year-old an opportunity to purchase tickets and see one of their favorite performers live in what could possibly be his final swing through New York City.
Seinfeld has called The Big Apple home his entire life, and he spoke in a recent interview about just how proud he is to be able to bring a series of shows to the places that have most inspired him to become the person he is. Seinfeld played the NYC comic circuit in the early 1980s before his career blossomed into International fame, and he was adorned in his signature sport coat and Levis from the very beginning.
When Seinfeld partnered with fellow comedic genius Larry David to form the show bearing his name, the television executives were initially skeptical. After it caught fire and was soon being watched in homes all over North America, a star was born. Over the course of nine seasons and 180 shows, Seinfeld cemented his place as one of the single most popular and highest paid entertainers of all time. Few expected him to announce this most recent tour, and thousands are actively seeking out a chance to get their hands on Seinfeld tickets.
It is wise for people interested in securing tickets to one or more of these five shows to go ahead and pay a visit to TicketProcess.com before the fever and anticipation builds up and the options begin to disappear. The site is also offering great deals on 2012 sports tickets & Theater tickets