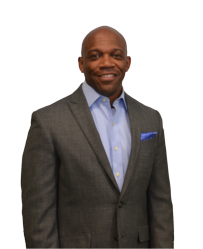 "VoIP Supply is growing rapidly into our second decade of success so it's important to have a proven sales leader with a technology background. But more importantly, Jerry is the best fit for our culture." - Ben Sayers, VoIP Supply CEO
Buffalo, NY (PRWEB) June 28, 2013
VoIP Supply, LLC today announced the executive appointment of Jerry Wheaton as the new Director of Sales.
Wheaton will lead VoIP Supply's sales team to expand business opportunities. He will also oversee multiple business divisions within the company and be responsible for recruiting and training for all sales roles.
"We're excited to welcome Jerry to VoIP Supply and finally end a two-year long search for a new Director of Sales," said VoIP Supply CEO Benjamin P. Sayers. "VoIP Supply is growing rapidly into our second decade of success so it's important to have a proven sales leader with a technology background. But more importantly, Jerry is the best fit for our culture of doing well so that we can continue doing good for our community."
Wheaton is a specialist in process implementation, strategic planning, coaching and mentoring, and sales organization development whose experience comes from spending the past two decades in the telecommunications and information technology industries.
Wheaton most recently worked in Sales for Innovative Solutions and prior to that was Vice President of Callfinity, Inc. He resides in the Rochester, NY area and holds a B.A. in English Literature from Niagara University.
For more information about VoIP Supply, call toll-free 1-800-398-8647, or visit http://www.voipsupply.com.
About VoIP Supply
We are a place of uncovering, cultivating and developing leaders. A world class place to work with big goals, a clear vision, defined purpose and a dedicated team of passionate business professionals. We love what we do and do it better than any of our competition.
Since 2002, VoIP Supply (http://www.voipsupply.com) has been the leading supplier of VoIP equipment and complete VoIP solutions in North America. We are known in the industry as responsive and knowledgeable VoIP product experts.
With everything you need for VoIP, VoIP Supply has grown rapidly throughout the years. VoIP Supply is a three-time Inc. 500/5000 honoree, listed by Business First as one of WNY's Most Admired Companies, as well as one of Western New York's Best Places to Work for many consecutive years, including 2012. VoIP Supply is also the first and only Certified B Corporation in Western New York.