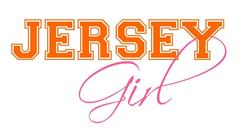 "We are so excited that we can bring this to women across the country", explains English. " Jersey Girl is in every woman, young or old. Are you a Jersey Girl?"
Atlanta, GA (PRWEB) December 1, 2009
Jersey Girl, the newest online sports and web TV destination created for women from a female point-of-view is finally here. This site gives women the opportunity to get sports news and scores, watch Jersey Girl TV, blog about topics and interact with other female sports fans across the country called JGFs, Jersey Girl Friends. Get a feminine yet sporty experience with http://www.JerseyGirlSports.com, 24/7, 365 days a year.
Launched in June 2009, by Angela Davis and Marcelle English, two best-friends who were determined to take their love, passion and knowledge for sports to other women like themselves. The company tag says "Where Women and Sports Meet on Our Terms" is the exact feeling that Davis and English want this untapped medium of female fans to experience when coming to Jersey Girl.
"We have put a lot time into researching and talking with women to find out exactly what they want when it comes to sports news and entertainment", says Davis. "Women want informative, clever, yet fun ways to discuss who's hot and who's not – literally – in sports. We're not here to bash sports staples like ESPN or Fox Sports, but it's time for women to have something that they can call their own; on their own terms."
The site is made up of page after page of great information and entertainment for women to enjoy. The Sports News and Scoreboard pages give women up-to-minute news and scores of their favorite teams and sports, from NFL to NBA to MLB to NCAA. The Sound-Off is the Jersey Girl blog page where Jersey Girl gives their opinion - we're women, we have an opinion on everything. Get Cute is where the Jersey Girl apparel lines & partners live and the Events page will let you know when Jersey Girl is coming to your city. The J.G.F. page is hosted by Jada, the resident JGF who introduces you to a number of fun elements including the Weekly Top 5; Facebook and Twitter widgets; Play of the Week; Sports Term of the Week; JGF of the week, where Jersey Girl allows you to meet women from across the country; and the Designated Drink. Plus, on the home page see the Monday Morning Quickie/Sports Hottie, Weekly Sports Quote, our Game to Watch pick and Reader's Poll. There is something for everyone at http://JerseyGirlSports.com.
Another element that's making Jersey Girl popular with female fans and advertisers is the element of JG TV. This girl power online network provides interviews, entertainment and news like no one else. Shows include X's & O's, a weekly sports show that updates and recaps the week in sports; On the Road with Jersey Girl where Jersey Girl travels to games, training camps, events, etc. to get the scoop and keep our JGFs informed; and the 3GSpot, where quick, spontaneous, on-location interviews are done via a mobile device.
"With the combination of the website and a web TV element, we have been able to see the interest in Jersey Girl rise", explains English. "Before we launched the site, we were on Facebook and Twitter promoting the concepts of Jersey Girl and creating the initial buzz with the early episodes of X's & O's, On the Road with Jersey Girl and the 3GSpot. We're happy to see that these videos have gone viral giving thousands of women the information and entertainment they desire. Plus we are able to satisfy our partners by allowing them to be in front of their target audience…WOMEN. Everyone wins here."
Jersey Girl, the newest, most comprehensive online destination for women to get everything that they could think of when wanting to learn about and staying connected to their favorite college and professional sports and athletes.
"We are so excited that we can bring this to women across the country", explains English. "We didn't create this experience just for Angela and I but for the little girls in their pigtails playing soccer or the team mom who gives her time each weekend to be with their son's football and basketball teams or the woman who's rushing home from work on a Monday evening to trade in her Jimmy Choo's for a NY Giants jersey and a pair of jeans. Jersey Girl is in every woman, young or old. Are you a Jersey Girl?"
If you would like to schedule an interview with the founders of Jersey Girl, please contact Marcelle English at 404.512.2484. For more information on Jersey Girl, log on to http://www.jerseygirlsports.com.
###