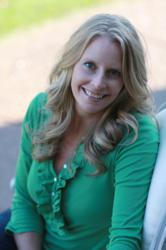 We are thrilled to have Jenni Bowlin join us at JessicaSprague.com. I've admired her gorgeous vintagey style for years in the paper world, and I am so looking forward to sharing that with our customers.
-Jessica Sprague
Apex, NC (PRWEB) February 07, 2012
Leading internet digital scrapbooking education website JessicaSprague.com is pleased to add Jenni Bowlin Studio to their team of exclusive designers who offer digital scrapbooking supplies to customers.
Everything Jenni Bowlin creates has a vintage edge and a general "re-invention" theme. A published designer, Jenni's work has landed on the pages of Creating Keepsakes, Autumn Leaves Publications, Family Circle, Country Living, Southern Living and Mary Engelbreit Home Companion. Jenni is also an accomplished teacher, having been a featured teacher at stores and conventions across the globe and internet. She is also the owner of JBSMercantile.com, a web-based company offering monthly papercrafting kits, general crafting projects along with vintage ephemera and other vintage products, and jewelry.
Jessica Sprague, owner of JessicaSprague.com, has been a long time follower of Jenni Bowlin's work.
"We are thrilled to have Jenni Bowlin join us at JessicaSprague.com. I've admired her gorgeous vintagey style for years in the paper world, and I am so looking forward to sharing that with our customers."
Betsy Sammarco, speaking for Jenni Bowlin Studio, agrees that entering the digital market was a natural choice. "The digital scrapbooking market is becoming more and more integrated into mainstream scrapbooking. Jenni Bowlin Studio wanted to offer Jenni's unique fresh vintage designs in a digital format to allow for even greater creative exploration with our products."
Choosing to partner with JessicaSprague.com was a simple choice for JBS. "Developing a digital presence was a natural progression in the maturation of our company, and partnering with a respected digital company, like JessicaSprague.com, was an easy decision when we considered the artists currently associated with the website, and the community Jessica Sprague has successfully developed. We are thrilled to become part of the JessicaSprague.com family!"
Customers can expect to find paper packs, element packs, and the gorgeous journaling cards and BINGO cards developed from previous paper collections. Jenni Bowlin Studio's digital shop at JessicaSprague.com is now open.
For more information about Jenni Bowlin Studio, see http://www.jbsmercantile.com/. For digital scrapbooking online classes, digital printable scrapbooking supplies, and free tutorials, visit JessicaSprague.com.
About JessicaSprague.com:
JessicaSprague.com is the leading website offering online classes and products for digital crafters. Founded in 2006 by world-renowned crafter, scrapbooker, instructor and author Jessica Sprague, JessicaSprague.com provides professionally designed, video-based online classes in Photoshop and Photoshop Elements for customers interested in learning about digital scrapbooking, photo editing, mouse-and-paper crafting, and more. The site's mission is to provide instruction, inspiration, and products to help people grow their skills, beautify their lives, and enhance their relationships with the people that matter most to them. The Web site's offerings include digital scrapbooking paper, digital brushes, digital element packs, lesson packs, weekly tutorials, and online classes in digital scrapbooking, mouse-and-papercrafting, photo editing, and more.
# # #