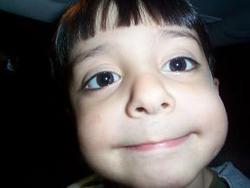 Josh wants to heal the planet and is concerned with animal rights and the environment especially the rain forest
Cleveland, Ohio (PRWEB) August 14, 2007
Spiritual Guide Cindy Lee announces fall projects and new art category.
Energy Production Guides. Energy Production Guides is a
New professional category for film, TV, theatre productions. "Energy Production Guides understand energy, spirit and vibration and creates a synchronized energy especially for each production and event. The Creation of this 'energy' will impact the audience and give them an experience," insists Cindy Lee. "Passion of the Christ that Mel Gibson produced impacted in this way," claims Cindy Lee. Online, email classes are available in this new profession in the film industry with Cindy Lee. Call 440.341.6356 for more information.
Spiritual Guide Cindy Lee Carlheim Muller is also excited about a new series of books on healing that will be ready to launch by the first of the year, plus a book of poetry. Cindy Lee has taught in Stockholm, Sweden and the USA. Cindy Lee is interviewing people that have had Jesus experiences or miracles in their life for one of the new books. Pictures are great too; Cindy Lee photographed Angels flying over a Campbell, Ohio church http://www.visionsofjesuschrist.com/weeping197.htm. The church statues hearts were glowing day and night miraculously and area residents say they never did before. If you have a divine story contact her at the website. She has plans to open a Peace Center that will be the headquarters for a national paper on positive thought and healing 101 to Master 7th degree. Classes will be private online/phone or at the Peace Center in Cleveland, Ohio. http://www.kids-write.com/contact or call: 440.341.6356
If you had a question what you ask God? http://www.God-hotline.com wants to know. This website has also joined The Cosmic Think Tank that Carlheim Muller has put together. The website offers answers some deep questions that we all want have the answers to.
Attention Teachers: Kids-write will also open its doors to children of all ages that want to publish what they write. This program is geared towards teachers that want to inspire their students to think, read and write. http://www.kids-write.com
Victor Knows The Secret http://www.victorknowsthesecret.com is a dynamite new men's specialty gift store. Victor Knows The Secret will have some of the most exclusive men's labels for one stop shopping for all the men in your life.
Carlheim Muller admits there are a lot of irons in the fire now but they are all fun projects and it is awesome to see them all take off so well.
Grandson Josh a spiritual intuitive at 9 years old. "Josh wants to heal the planet and is concerned with animal rights and the environment especially the rain forest" says Grandma Cindy Lee. "He's met His Holiness Abbot H. H. Menri Trizin, http://www.bonfoundation.org and wants to help raise money for orphans at the Menri monastery. Josh is writing a book on how kids can help (http://www.kids-write.com/favorites). I guess he's following in Grandma's footsteps," smiles Cindy Lee.
###