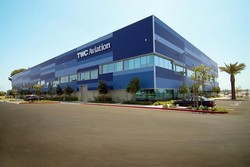 Communication is key to building strong customer relationships and ensuring total satisfaction
Los Angeles, CA (PRWEB) December 18, 2009
TWC Aviation, Inc., a worldwide leader in jet charter and aircraft management, today announced a major upgrade to its Web site, http://www.twcaviation.com. The changes further enhance and streamline customer communications. For example, customers can instantly connect with a charter sales executive via Chat Now and Call Me features. Chat Now is similar to instant messaging but is more robust. Customers and sales experts can discuss in real time the aircraft or amenities they are viewing on TWC's web site. With Call Me, customers click an icon and a sales professional calls them in just a few moments. A toll-free phone number and email are still available 24/7. With these capabilities, customers can quickly and easily communicate with TWC Aviation in the way they prefer, around the clock, every day of the year.
"Communication is key to building strong customer relationships and ensuring total satisfaction," says Scott Cutshall, Director of Sales at TWC Aviation. "The advanced technologies we've employed to enhance our Web site are another example of our commitment to deliver the industry's highest levels of personal service and responsiveness."
Additional features of the revised TWC Aviation site include blogs about aircraft management and jet charter, written by industry experts, and the ability to subscribe to informative new electronic newsletters. The site also makes it even easier for customers to find the information they are looking for about TWC Aviation's aircraft management, worldwide jet charter, and sales and acquisition services.
About TWC Aviation, Inc.
Headquartered in Los Angeles at Van Nuys Airport (KVNY), TWC Aviation, Inc. is a privately-owned, independent company that provides aircraft management, aircraft sales and acquisitions, worldwide jet charter, and aircraft maintenance services. TWC Aviation is audited and certified to the International Standard for Business Aircraft Operations (IS-BAO) by the independent, nonprofit International Business Aviation Council, and is also certified by Wyvern Consulting, Ltd and ARG/US. The company's international charter fleet includes jets from Bombardier, Cessna, Embraer, Gulfstream, and Hawker Beechcraft. Additional information is available online at http://www.twcaviation.com.
# # #