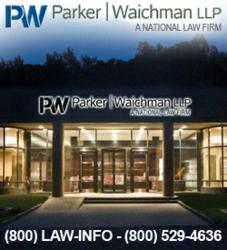 New York, New York (PRWEB) June 27, 2013
Parker Waichman LLP, a national law firm dedicated to protecting the rights of consumers, has filed a class action lawsuit alleging that the 2005 and 2006 models of the Volkswagen Jetta have a door wiring defect that could lead to an electrical short circuit. The suit was filed on June 3rd in the U.S. District Court for the Southern District of Illinois (Case No. 13-cv-00370-GPM). Volkswagen Group of America, Inc. has been named as the Defendant.
The Complaint alleges that the Defendant defectively designed the door wiring harnesses to be too short. Allegedly, this problem can happen in both doors but is more common on the driver's side. The lawsuit alleges that eventually, the wires break and the door controls malfunction. As a result, the driver can allegedly lose access to several features, including power window controls, gas latch release, trunk release and power mirror controls.
The lawsuit alleges that Volkswagen was aware of the defect. Furthermore, the suit alleges that the company designed the door harnesses to be too short in order to save on manufacturing costs.
According to the Complaint, the Jetta has been Volkswagen's bestselling car since before 2002. More than 200,000 models were sold in the United States between 2005 and 2007.
Volkswagen's sister company has settled a similar lawsuit in Canada; the case was Jean-Pierre Richard v. Volkswagen Group Canada Inc., Case No. 500-06-556-114 (Superior Court of Canada, Province of Quebec, District of Montreal, Nov. 5, 2012).
Parker Waichman filed the class action alongside several other distinguished law firms, including Holland, Groves, Schneller & Stolze, LLC; Climaco, Wilcox, Peca, Tarantino & Garofoli Co., L.P.A.; Neblett, Beard & Arsenault; Levin, Fishbein, Sedran & Berman; Geragos & Geragos and Gori Julian & Associates, P.C.
If you own a 2005 or 2006 Volkswagen Jetta, you may have valuable legal rights. Please visit the firm's Volkswagen Jetta Class Action page on yourlawyer.com or call 1(800)-LAW-INFO (1-800-529-4636) to speak with one of our experienced class action attorneys today.
Contact:
Parker Waichman LLP
Jordan Chaikin, Partner
(800) LAW-INFO
(800) 529-4636
http://www.yourlawyer.com