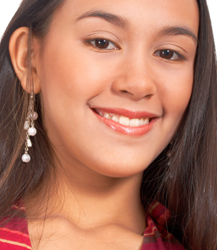 Serving consumers with a simple way to obtain direct price data from insurers is the goal of our company and we've recently expanded our search options
Tampa, FL (PRWEB) October 24, 2014
Owners of pawn shops throughout the U.S. that specialize in precious metals or other valuables can now used the Quotes Pros website to find insurance coverage. The searchable system at http://quotespros.com is now capable of providing jewelry insurance quotes through agencies to help small business owners.
Changes have been processed this month that have made it easier to connect with insurers at the state or national level. The owner of a pawn shop who plans to utilize the price location service will be required to submit a zip code in order to arrange the provider list before quotations can be obtained.
"Serving consumers with a simple way to obtain direct price data from insurers is the goal of our company and we've recently expanded our search options," said a Quotes Pros rep.
The increase in newlyweds seeking coverage for engagement rings is one reason why the QuotesPros.com portal includes access to different coverage providers this year. It is now possible for companies to protect diamonds, furs, collector coins or other possessions through the providers that appear in the database.
"Rates always vary when companies are compared and any person using our system will have full use of the sorting features," said the rep.
The Quotes Pros company helps businesses and individuals to review national or state level insurers through its database each year. Apart from jewelry insurance rates, special pricing from agencies that underwrite auto, health, renter or motorcycle plans can be obtained when accessing the finder at http://quotespros.com/motorcycle-insurance.html.
About QuotesPros.com
The QuotesPros.com company has improved its search system in the past 12 months in an effort to continue supplying insurance assistance to consumers. The research methods used on the company homepage are now helping to connect coverage buyers with agencies. The QuotesPros.com company helps support consumers be finding automotive, motorcycle, renter, health and business coverage plans that can be quoted through a real time process.