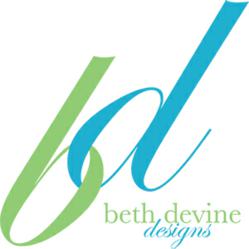 Boca Raton, FL (PRWEB) January 24, 2013
With Valentine's Day quickly approaching, many are shopping for that special gift that says "I love you." Along with flowers and chocolate, jewelry remains one of the most popular choices for Valentine's Day gift-giving each year. Beth Devine Designs is making it easier and more affordable by offering a selection of jewelry under 100 dollars that includes their top gift choices for Valentine's Day.
"A sparkling bracelet, necklace or pair of earrings is a heartfelt Valentine's Day gift that will be cherished for years to come," said Beth Devine.
Beth Devine Designs offers more than 250 pieces of unique and wearable jewelry that is designed to last a lifetime. Included in the selection of great gifts for her this Valentine's Day are some of the most popular gift choices from recent years and also several new designs, including earrings, necklaces and bracelets that are perfect gifts and all priced under $100. Several of the favorite featured items include:
Garnet and Pearl Drop Earrings – A new addition to our earring collection, rich red garnets are a perfect gift choice for Valentine's Day.
Pearl Heart Necklace- Jewelry that incorporates hearts symbolizes love and is considered very romantic. Our Pearl Heart Necklace is very unique and continues to be a leading seller each Valentine's Day.
Keshi Pearl Necklace – A strand of pearls is always a popular choice for Valentine's Day gifts. They have been associated with love and marriage since ancient times. Keshi Pearls are a unique alternative to traditional pearls. Our keshi pearl necklace has been one of the most favored gift choices for the last several years.
All jewelry is handmade to order and usually ships in around 3 days. Your order will arrive ready for gift-giving in a complimentary gift box tied with ribbon.
About Beth Devine Designs
Beth Devine has been designing jewelry for over six years and opened Beth Devine Designs in 2006. Since then, she has expanded her collection to also include a special line of handmade jewelry for brides and beach wedding jewelry.
Beth Devine Designs is based in South Florida and offers a selection of handmade designer jewelry that includes an array of materials, including natural gemstones, genuine Swarovski crystal beads, freshwater pearls, sea shells and coral. Metals used include either sterling silver or 14k gold filled.
To view our entire selection of Handmade Designer Jewelry & Gifts, please visit http://bethdevinedesigns.com