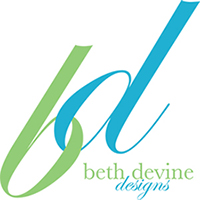 A unique pair of earrings, a necklace or a bracelet is a perfect way to show your loved one how special they are on Valentine's Day
Deerfield Beach, FL (PRWEB) January 31, 2012
Along with flowers and chocolate, jewelry is among the most favored choices for Valentine's Day gift-giving. Handmade jewelry designer Beth Devine offers a few tips for selecting great gifts for her and announces Beth Devine Designs most popular Valentine's Day gifts.
"A unique pair of earrings, a necklace or a bracelet gift is a perfect way to show your loved one how special they are on Valentine's Day" said Beth Devine. "Unlike chocolate and flowers, jewelry is something she'll wear often and cherish forever."
Finding the perfect jewelry gift requires prior thought and planning. "The key to selecting the right jewelry gift is to first think about the person that you are shopping for and her style" said Beth Devine. Does she often wear pearls, silver or gold jewelry? Does she wear large hoops or small earrings? Chances are she will be comfortable in jewelry that is similar in size and color to what she is used to wearing.
To make selecting a Valentine's Day gift easier and faster, Beth suggests determining your approximate price range in advance. At BethDevineDesigns.com customers have the option of shopping for jewelry according to price. Categories include jewelry under 100 dollars and jewelry under 50 dollars sections to help customers narrow their choices quickly.
BethDevineDesigns.com offers more than 200 pieces of elegant and wearable jewelry designed to last a lifetime. Some of the most popular items for Valentine's Day include:
Crystal Hearts Necklace- Jewelry that incorporates hearts symbolizes love and is considered very romantic. BethDevineDesigns.com offers a selection of handmade heart necklaces and bracelets. Our Crystal Hearts Necklace continues to be the leading seller each Valentine's Day.
Multi-Strand Pearl Bracelet - Pearls are a popular choice for Valentine's Day gifts each year. Because of their versatility, it is easy to find pearl jewelry to suit almost any style. Our Multi-Strand Pearl Bracelet includes four strands of freshwater pearls and has been one of the most favored gift choices for the last few years.
About Beth Devine Designs
Beth Devine has been designing jewelry for over six years and opened Beth Devine Designs in 2006. Since then, she has expanded her collection to also include a special line of handmade jewelry for brides.
Beth Devine Designs is based in South Florida and offers a selection of handmade designer jewelry. An array of materials are used, including natural gemstones, genuine Swarovski crystal beads, freshwater pearls, sea shells and coral. Metals used include either sterling silver or 14k gold filled.
All jewelry is handmade to order and usually ships in about 3 days. Free standard shipping is available on standard orders in the US for a limited time and orders arrive in a complimentary gift box tied with a ribbon. Please feel free to visit Beth Devine Designs at http://bethdevinedesigns.com.
###